Mamas, this is one of our FAVORITE giveaways so far this year. We're giving one lucky mom FOUR tickets to see Disney's Beauty and the Beast Broadway Musical at the Walton Arts Center on May 6, 2016. We're pairing those show tickets with the best pizza in town — U.S. Pizza — and a $30 gift card to use while you're there.
ABOUT THE SHOW: When it comes to this show, we're biased because we think Belle is one of the best Disney princesses ever. Maybe it's because she's a book nerd, just like us. Maybe it's that gorgeous yellow gown she wears. Maybe it's because she sees the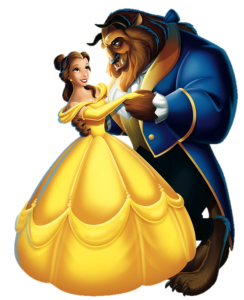 beauty in things and in people, even when they're acting beastly.
I saw this Broadway musical with my daughter in 2010, the first time it came to Walton Arts Center. She was 4 years old at the time, and it was her very first trip to the theater. I will NEVER forget the look on her face when the curtain went up and one of her favorite movies came to life on stage with real people. For her, that moment was pure magic. She instantly became a theater lover, and she jumps at the chance to go back to Walton Arts Center to see another show. If your kids haven't been to a show before, this is the perfect one to get them started.
The show is based on the Academy Award®-winning animated feature film, and it is an eye-popping spectacle that has won the hearts of more than 35 million people worldwide. This classic musical love story is filled with unforgettable characters, lavish sets and costumes, and dazzling production numbers including "Be Our Guest" and the beloved title song.
ABOUT THE FOOD: We love U.S. Pizza! It's right on Dickson Street — just down the street from Walton Arts Center —

and they have parking right outside the doors. Of course, the pizzas/salads/sandwiches are amazing.
U.S. Pizza is seriously a Fayetteville legend and we know you'll love it!
HOW TO ENTER: To throw your name in the online hat to win tickets to see this show, click on the words "post a comment" below and tell us about your favorite scene (or song) from Disney's Beauty & the Beast. (We kinda love the little teacup named Chip, and the Be Our Guest song is also a favorite.)
You can also email your answer to us at giveaways@nwaMotherlode.com.
INCREASE YOUR ODDS OF WINNING: Help us spread the word about this giveaway by emailing your friends and family about the giveaway. We'll give you an extra chance to win for every person you tell. Just be sure to put giveaways@nwaMotherlode.com on the CC line of your note so we can give you proper credit.
You can also earn an extra chance to win by signing up to receive the free email newsletter we send once a week.
Our newsletter subscribers get access to the good stuff, including exclusive giveaways (like this one), information about local events, local mom interviews, recipes and more. It's delivered straight to your inbox so you don't miss anything awesome. CLICK HERE to sign up. We won't fill your inbox with info, no worries. We only send out newsletters when there's something in it for you — and we know you'll be interested in hearing about it.
BE SOCIAL: You can also earn extra chances to win by commenting on our Facebook page, following us on Twitter or following us on Pinterest. If you do any of those, just mention it in your comment or email so we can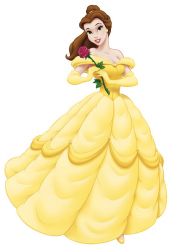 give you proper credit.
If you don't want to miss out on getting tickets (and this show almost always sells out), CLICK HERE to buy them now. The show runs May 6-8. We'll choose a winner on Friday so watch your inbox. Good luck!