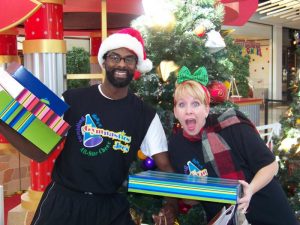 We heard about this cool event and wanted to let the mamas know! Gymnastics Joe's (inside the Northwest Arkansas Mall) will keep your kids occupied with age-appropriate games and fun while you hit the mall shops and sales!
They'll have crafts, face painting, trampoline and tumbling. Space is limited, so jump on this.
Here are the details:
November 26, 27, December 4, 12 and 18
9am-12 noon or 1-4pm
Pre-register by phone 479-361-8282 or email www.gymnasticsjoe.com
Ages 3* and up: $25 for 1 child, $40 for 2 children, $60 for 3 children
479-361-8282
* Children must be toilet-trained.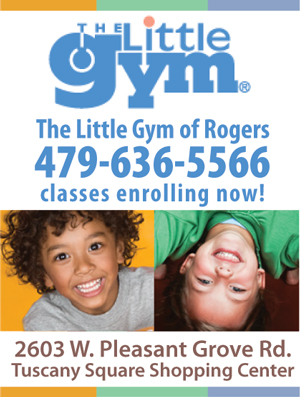 The Little Gym of Rogers is also offering day camp sessions this week, and you can leave your kids to play in the gym under staff supervision while you take off to work through that shopping list! Note that The Little Gym is located in Tuscany Square on Pleasant Grove Road in Rogers, which is close to the Pinnacle Promenade Mall, Target, Wal-Mart, Best Buy and lots more.
(Note from Gwen: My kids have attended several day camp sessions over the years at The Little Gym and they LOVE it. The staff here is awesome!)
Call The Little Gym at 636-5566 for availability and rates. Click here for more info about the day camps.
MOPS Drop and Shop, too! The Fayetteville Mothers of Preschoolers group is also giving parents the opportunity to have a kid-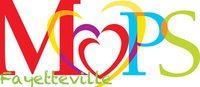 free date night or afternoon of shopping.
Moms will be offering childcare for kids from birth to fifth grade on Friday, December 3, from 6-9 p.m. and on Saturday, December 4, from 2-5 p.m. at Trinity United Methodist Church, 1021 W. Sycamore, in
Fayetteville.
Child care rates for each event are $15 for one child, $20 for two children and $25 for three or more children. Parents are welcome to sign up for one or both events.
The parents' night out and shopping day out are fundraisers for the MOPS group. Reservations are required to take part in the parents' night out or shopping day out and should be made by November 29 by visiting http://fayettevillemops.yolasite.com/.
Imagine Studios Drop and Shop! Imagine Studios at Village on the Creeks in Rogers will have a drop and shop this Friday (Nov. 26) from 10 a.m. to 3 p.m. Reservations are required and it's for ages 4 and up. Fun activities are planned for the kids throughout the day at this new paint-your-own pottery, birthday party, gifts studio. Reservations are required so give Melanie Hewins a call at 619-6085.