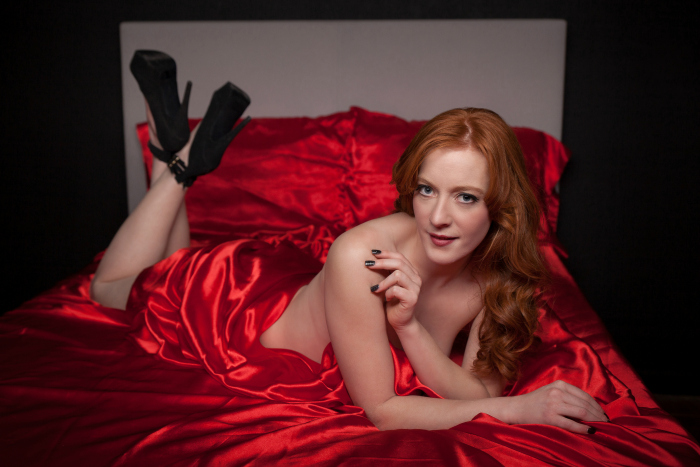 It's Valentine's Week, mamas! And this giveaway is definitely hot enough to be worthy of the most romantic week of the year. One of our readers will win a fabulous Red Sheet Boudoir Photography Experience With Marsha Lane Foster at Freedom Boudoir by Freedom Dreamer Photography.
Your Red Sheet Boudoir Experience will include several meetings to ensure that the whole experience is dreamy. You will receive a consultation with Marsha to discuss your vision for the pictures. On the day of the Boudoir Experience, you'll receive a makeover (including eyelashes and hair styling) with a professional makeup artist. During the shoot, Marsha will help you with the right poses so you'll get the look you want. After your photography session, Marsha will set up a time with you for an in-person viewing of your photos. During that third meeting you'll get to look over all the pictures and decide on your favorite prints. This package would normally cost $450!
Wouldn't this be an AWESOME Valentine's gift to yourself (and your husband)? Marsha says her clients' husbands usually flip out when they see these gorgeous, tasteful portraits of the woman they love.
Marsha specializes in boudoir photography, which can be as conservative or as bold as you want it to be. (Click HERE to read an earlier article we wrote about Marsha's work.)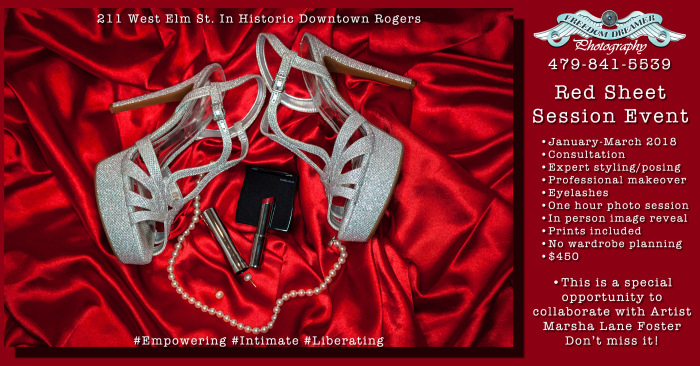 If there are certain areas of your body you're not too crazy about, no problem. A professional photographer knows how to position you in each shot so that your best features are emphasized and your not-so-favorite features fade away. (And sheets can be draped in so many different ways!) Marsha specializes in photographing women and mothers of ALL shapes and sizes.
Boudoir photography captures images that help you see yourself the way your husband sees you — as that beautiful, feminine and, yes, even sexy woman that you are.
If red is not your color, no worries! You can swap out your Red Sheet Session for a classic White Sheet Session like the examples shown below.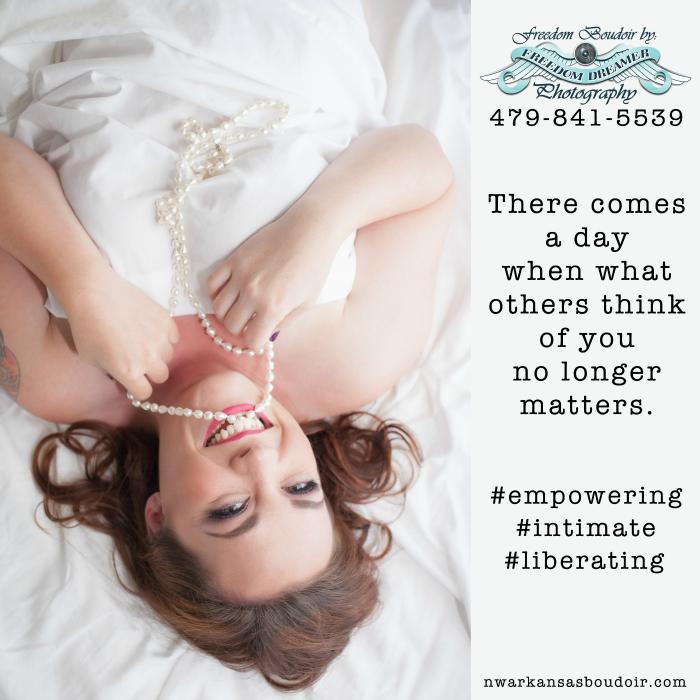 On the day of the photo shoot, all you have to do is arrive at the studio with a make-up free face. Marsha's makeup artist and hair stylist will do the rest — including eyelashes, professional makeup — the works! After some time to relax and get gorgeous, the Boudoir Experience begins. If you've ever wanted to experience the full supermodel treatment, this is your chance. 
CLICK HERE to see a short video of what a photo shoot in session looks like. Click on any of the photos shown here to visit the Freedom Dreamer Photography website and get more info.
HOW TO ENTER: To throw your name in the online hat for the complimentary photo shoot and prints, scroll down to the bottom of this post (and past the comments posted by other moms) until you see the words "Leave a Reply." Then write a quick comment to tell us what makes you feel beautiful. Is it a certain dress? The way your husband smiles at you? Confidence in who you are? A killer pair of heels? (Be sure to click the "Post comment" button when you're done.)
If you'd rather, you can also email your answer to us at giveaways@nwaMotherlode.com.
Be sure to "like" Freedom Boudoir by Freedom Dreamer Photography on Facebook so you can keep up with news about this giveaway and future giveaway opportunities or events. (Plus, Marsha is always working to empower women on her page. You'll be inspired!) Click here to visit the Facebook page.
INCREASE YOUR ODDS OF WINNING: If you'd like to increase your odds of winning the Red Sheet Boudoir Photography Experience With Marsha Lane Foster at Freedom Boudoir by Freedom Dreamer Photography, just email friends and family about the giveaway and CC us so we'll be sure to give you credit. We'll give you an extra chance to win for each person you tell. The email is giveaways@nwaMotherlode.com.
Our newsletter subscribers get access to the good stuff, including exclusive giveaways, information about local events, local mom interviews, recipes and more.
It's delivered straight to your inbox so you won't miss anything awesome. Click here to sign up. We won't fill your inbox with messages, no worries. We only send out newsletters when there's something in it for you — and we know you'll be interested in hearing about it.
BE SOCIAL: You can also earn extra chances to win by commenting on our Facebook page, following us on Twitter or following us on Pinterest. If you do any of those, just mention it in your comment or email so we can give you proper credit.
We'll tell the winner the good news via email at the end of the week, so watch your inbox. Good luck, mamas!