All moms want their kids to learn something special as they grow up — something that sparks their creativity, their passion and a sincere appreciation for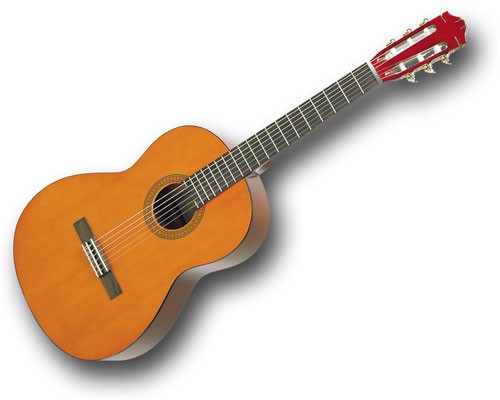 the arts. This week's giveaway will give one Motherlode reader the opportunity to get her child started on that journey, with a $200 gift certificate which can be used to pay for private lessons, workshops, classes or a Kindermusik course at MDA Central Casting Studio (located in the Northwest Arkansas Mall in Fayetteville).
We recently interviewed the executive director of MDA Central Casting Studio, Michelle Scott-Chiodo, and were amazed to find out that the studio offers instrument lessons on ANY musical instrument you can think of (even the harp!), along with voice lessons, acting lessons, dance classes, and Kindermusik classes, too. Many of the studio's teachers are also affiliated with the University of Arkansas music department and have extensive experience teaching children. And the studio is located in the Northwest Arkansas Mall, which makes it the perfect location for moms who need to multi-task. Your kids can take a piano lesson while you shop for that birthday gift or summer play clothes.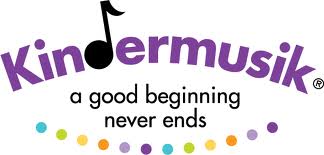 One of the things that jumped out at us during our visit at MDA was how very careful they are to protect the learning atmosphere in the studio. They have a strict dress code in place as well as a policy that allows for absolutely zero bad language, teasing, etc. If you want your kids learning in a place with solid values, this is it.
We especially liked how Ms. Michelle was quick to point out that their studio is not the kind of place that promises fame and fortune to any aspiring singer, musician, dancer or actor. Their goal is to teach and foster a deep appreciation for the arts and to prepare students for future success. They even allow their students to use their professional recording studio so that they have real-life experience in this type of setting.
Denice Pugh, a local mom whose two kids take music lessons at MDA, said this about her family's experience:

"My name is Denice Pugh and I have two children who currently take music lessons (guitar and drums) from MDA Central Casting Studios in the NWA Mall. We first noticed the studio in the summer of 2009, researched it, and dropped in for a Q&A session. Our children have taken piano for 3 and 2 years, respectively, elsewhere and love music. They both have been begging to take guitar and drum lessons.

During the Q&A, we talked with Ms. Michelle and Dave Chiodo (a.k.a "Papa Dave") for a couple of hours. My family and I felt right at home. We were clueless about instruments, so Papa Dave offered to go with us to buy a guitar. We started lessons last July with Mr. Corey for guitar and Mr. Matt for drums. We loved our experience right away. Once the school season began, we had to switch our lesson days which meant switching instructors. At first, I was nervous about switching but love our new instructors, Papa Dave (guitar) and Mr. Quam (percussion). As with all the instructors, they are encouraging and praise at the appropriate time. They challenge them and offer support. Unfortunately, Mr. Quam was not able to attend the Studio Concert held during the Christmas season. He had a work conflict but asked that we come by the music store where he works to tell him how our son, his student, did on stage. Of course, we did. Mr. Quam was so proud of our little drummer! My son beamed for hours!

Most importantly, Ms. Michelle makes you feel like you are one of her kids (me) and grandkids (the boys). When we were gone for a month, she hugged me as if I had been gone a year. There is such warmth and love in the studio…it is the PERFECT environment for any child ages 2-102! There is something for everyone. When MDA began teaching Kindermusik for young kids, I offered to spread the word and have. I do not give testimonies lightly…I believe MDA Central Casting Studio is a wonderful family business where everyone is family."
HOW TO ENTER: To throw your name in the hat for this random drawing, just click the big orange comment button below and tell us what type of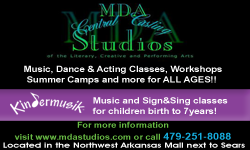 lessons you took as a child and what you liked about it. Or you can tell us what your own kids would like to learn how to do. Play a guitar? Rock out on the drums? Post your comments below or email your answer to giveaways@nwaMotherlode.com.
HOW TO INCREASE YOUR CHANCES: To increase your chances of winning the $200 gift certificate, just send an email about the giveaway to your friends and be sure to put giveaways@nwaMotherlode.com on the CC line of your note. We'll give you an extra chance to win for every person you tell!
Good luck in the giveaway. If you'd like more info on class availability at MDA Central Casting Studio, give them a call at 479-251-8088 or click HERE to visit them online.