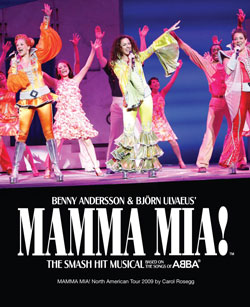 Note from the mamas: Amy Cash won this fabulous giveaway. After returning from the show, Amy sent us a note: "I wanted to thank you guys so much for providing this wonderful opportunity for my 10 y/o daughter and I to spend some much needed mommy/daughter time together. You all enabled me to have a rich experience full of fun and laughter, and some dancing queens too."
This week's giveaway is going to be so much fun for the mom who wins it. I've seen this show before, and it's humanly impossible not to LOVE it when you see it on stage during opening night, Tuesday, February 8th at 7 p.m. at the Walton Arts Center. We'll give away two tickets this week!
Mamma Mia is full of laughs and great party music, so it's perfect for a girls' night out or for a date night. The show features the greatest hits of ABBA — the Swedish singers who took the 70s by storm with songs like "Dancing Queen" and "Take a Chance on Me" and "The Winner Takes It All."
Perhaps the only thing better than a fun night at the theater is a fun night at the theater preceded by an amazing meal. So we've arranged for the winning mama and her guest to be taken care of at Bordinos Italian Restaurant, just steps away from the theater on Dickson Street.
There's a reason why so many moms love going to Bordinos. The food is always incredible and the service is top-notch. We also love the atmosphere, which feels upscale and special but never snobby or intimidating. The folks at Bordinos know how to treat a mama right. If you're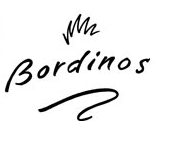 lucky enough to win this package, be sure you save room for one of their incredible desserts. They're heavenly.
HOW TO ENTER: To throw your name in the hat for this giveaway (which would normally cost close to $200 ), click on the orange comment button below and tell us what song (new or old) turns you into a dancing queen. (I love ABBA songs, but it's downright criminal not to dance to "Brick House" by the Commodores. What's your favorite?)
You can also e-mail your favorite dancing tune to giveaways@nwaMotherlode.com.
HOW TO INCREASE YOUR ODDS: As always, you'll earn an extra chance to win for every friend you tell about the giveaway. Just be sure to put giveaways@nwaMotherlode.com on the CC line of your note so we can give you proper credit for helping us spread the word.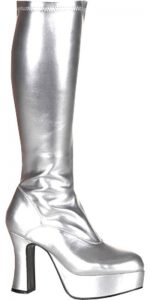 ABOUT THE SHOW: Most of you have probably seen the movie, so you know the story. For those who haven't, it's about a mother and daughter in the days leading up to the daughter's wedding on a Greek island. The daughter, who never knew her father, invites three men from her mother's past because she believes that one of them is her dad. But which one is it? And what happens when these old flames return to the island? The story unfolds as the main characters — the mother and her two best friends — belt out the ABBA classics on stage. (Note: You will be VERY tempted to sing loudly and chair dance throughout the show. Your inner dancing queen will have a blast.)
Tickets are selling quickly for this show, so call soon if you don't want to miss a chance to see it. Click HERE or call the box office at 479-443-5600 for ticket info.
Good luck in the giveaway and enjoy the show!