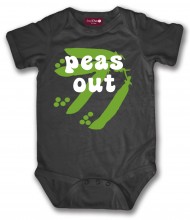 We have a new sponsor, mamas, and as you can see, it's Sweet, Sassy and Stylish!
Vintage Virgo has adorable clothing and gifts. And guess what? Yep, you're right, we've got an awesome giveaway this week! You could win a ONE HUNDRED DOLLAR shopping spree to Vintage Virgo! Well, a virtual shopping spree, that is. Vintage Virgo is online and has TONS of great items. The local company is also offering 20% off any order if you're a Motherlode reader! Just use the check out code nwaMOTHER to receive your discount.
They've got boutique baby clothes and gear, funky baby gifts and cute clothes for boys and girls up to 4T.
Just look at this precious dress:
HOW TO ENTER: Simple, of course! We always like to read comments from other local moms, so tell us what your kid looks like when he picks out his own clothes (fashion do or don't?) or about your child's favorite piece of clothing (or maybe it's an entire Spiderman/princess ensemble!).
INCREASE YOUR CHANCES: If you want to share the love — and give yourself even more chances to win — send info about the giveaway to friends and family. We'll throw your name in the hat for every person you tell. Just remember to CC us on the email (giveaways@nwaMotherlode.com) so we can give you proper credit!
Good luck and we'll leave you with some other cute offerings from Vintage Virgo: