Tickets are on sale NOW for the second annual NWA Mom Prom! Are you in?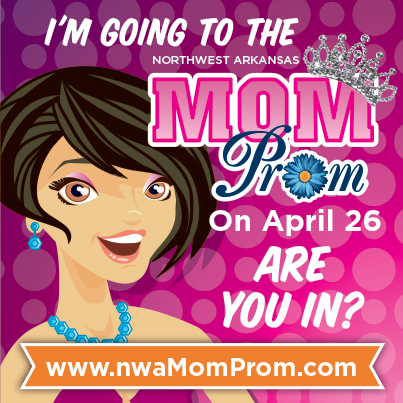 The first NWA Mom Prom held last spring was a HUGE hit. And this year's Mom Prom is shaping up to be even bigger and better! Click HERE to order your tickets for the Mom Prom to be held at the Holiday Inn Ballroom in Springdale on April 26, 2014.
We're doing some of the same awesome this year, but we've also got some new fun stuff in store that we want you to know about. Here are a few of the highlights about this year's prom: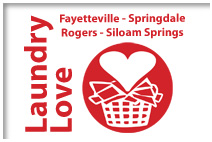 LAUNDRY LOVIN' IT: Once again, we're raising money for a local non-profit called Laundry Love. Laundry Love partners with local laundromats to clean the clothes of those who are homeless, living in shelters or are just struggling below the poverty line. We have volunteered for this non-profit before and it is doing amazing things in our community. Proud to be supporting them again!
IT'S GOING TO BE A GREAT NIGHT! Last year's presenting sponsor — Great Day Farms — is the lead sponsor again this year! We love how they appreciate local moms and we also love their eggs 🙂 Thank you, Great Day Farms, for sponsoring the Mom Prom again!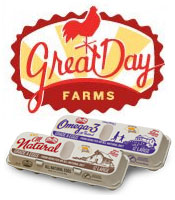 AND A SWAGALICIOUS NIGHT! The Pinnacle Hills Promenade Mall is sponsoring our swag bags this year, so you can bet they're gonna be awesome! Many of the mall stores will be contributing to the pretty swag bags. We'll tell you more about what all you can expect in an upcoming post. Can't wait to give you a sneak peek!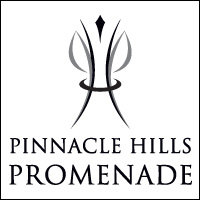 BEST FACE FORWARD: There's a special perk this year for the first 100 women who buy tickets. One of the Mom Prom Sponsors — a local skin care company called Theraderm Clinical Skin Care — will send free skin care travel sets to the first 100 people who order tickets. It will come in the mail and it'll have your skin looking awesome just in time for Prom photos. We'll send out an email soon to the first 100 with more details. Theraderm is sponsoring the Mom Prom Lounge and there will be samples for you to try while you're hanging out there. You'll also find some samples in  your swag bags!


BEST FOOT FORWARD: First Bank is sponsoring the "Shoe Bank" again this year! Woo-hoo! That was such a hit last year as moms "deposited" their sparkly shoes in the cubbies. After dancing the night away, Prom attendees could "withdraw" their shoes.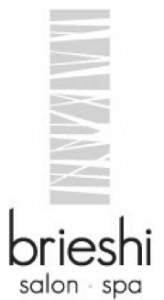 GLAM SQUAD AT YOUR SERVICE: The "Mom Prom Glam Squad" is a new addition this year and we KNOW you're gonna love it! Stylists and make-up artists from Brieshi Salon and Spa in Rogers will be at the Prom, located near the photo areas, to touch up your make-up and fix any fly-away hair for you — free o' charge! Haven't you always wanted your own glam squad, just like the celebrities use? Well, now you do.
You'll want to let the Glam Squad get you all fixed up before you visit the Photo Shoot Station, which will once again be sponsored and hosted by our favorite local photographer, the amazing Lisa Mac of Lisa Mac Photography. (Remember all those incredible shots she took last year? We're SO PUMPED she is back for this year's Mom Prom.) Once again, all photos will be available for free download a week or two after Prom night.
A PHOTO BOOTH MACHINE, TOO! Because the Prom photos were SO popular last year, we've added an additional photo area to this year's Mom Prom. (You can do both areas!) There'll be the Photo Shoot station, just like last year. And there will also be a traditional Photo Booth Machine that you climb into with a few friends. The photo booth will print your picture card immediately so you'll have a memory to take home and put on your fridge immediately. The new Photo Booth is sponsored by Sisters Mercy Women's Health Boutique.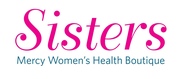 NEW PROM QUEEN PERKS! The 2014 Mom Prom Queen will truly feel like royalty when she's crowned and then presented with a sash, crown, flowers and a $500 First Security Bank Visa card! First Security's signature color is teal, so the Prom Queen sash will be that color as well. The Prom Queen is chosen at random from among all ticket holders, so anyone can win!
RAFFLE REVELRY: One of this year's raffle items will blow your mind. It's a brand new washer and dryer set from Metro Appliances & More! For a $2 raffle ticket, you might end up with appliances that normally sell for over $1,000, delivered to your laundry room. Sweet, huh?
NEW CELEBRITY DATES! The celebrity guys were a HUGE hit last year. Those hunks were hauled from one end of the ballroom to the other (and visited at least one hotel room before coming back downstairs to party!). Sponsored by The Mustache, we'll have some new dates for you to dance with and snap pics with this year!
A BALLROOM FIT FOR A QUEEN: If you want to stretch Prom night into a slumber party at the hotel, you can! Just book a hotel room at the awesome Holiday Inn by calling 479-751-8300 and mention the Mom Prom to get a discounted room rate. This hotel staff went above and beyond to help make last year's prom amazing and they're already making sure we have everything we need to make this one spectacular Prom Night! Once again, Metroplex Even Center will turn the hotel ballroom into a work of art worthy of so many pretty women. We have some new decor ideas that we know you'll love. The Party Place is helping us out with some special plans this year as well. Back by popular demand, the awesome Dancenhance DJ at last year's Mom Prom is coming back for this year's party! His name is Frankie, and he takes song requests. 🙂
Socialize with us before, during and after the Mom Prom on Facebook, Twitter and Instagram. The hashtag is #nwaMomProm. Be sure to like the NWA Mom Prom page on FB by clicking here. We're making room for about 100 additional women at this year's Mom Prom, so please tell your friends who might not have come last year.
Questions? Email us at mamas@nwaMotherlode.com. And be sure to check in often at nwaMotherlode.com and nwaMomProm.com for news about additional Mom Prom surprises. Can't wait to see you all at the Mom Prom!