Ladies, the NWA Mom Prom is officially SOLD OUT, but we saved three tickets to give away this week as a "last chance" opportunity to join the party on Friday, June 2, 2017.
One mom will win the tickets and be able to bring her two BFFs to the Mom Prom with her. (This giveaway is only for those people who get our free email newsletter, so if you'd like to win the tickets and you're not on our email list yet, jump on quickly by clicking HERE.) The Presenting Sponsor for this year's Mom Prom is Generations Bank. (Thank you, Generations Bank, for helping to make this prom a reality!)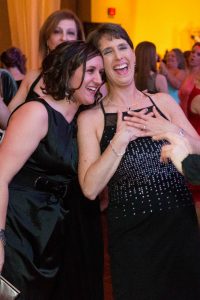 It's a retail value of more than $130, and it includes four hours of fun at the ultimate girls' night out event of the entire year. There will be dancing, drinks (served up by Pink House Alchemy), desserts (from Rick's Bakery) and FREE prom photos taken by the wonderful Lisa Mac Photography. The other local companies sponsoring this year's Mom Prom include Hedberg Allergy & Asthma Center, BrightHaven Christian Learning Center, Sam's Club, Mercy, The Mustache Goods & Wears, Rock City Outfitters, and Bubble and Fizz Shop.
There's a reason why moms began purchasing tickets for this event back in February. For many local moms, Mom Prom has become a "can't miss it" event. How often do you get the opportunity to dress up, go out with friends, dance all night, have beautiful photos taken with your besties and laugh like you're 18 years old all over again?
Every person who attends Mom Prom will have a chance to win the title of Prom Queen because we choose the winner at random among all tickets holders. (No popularity contests here. This year's Prom Queen will get a tiara, sash and a $250 Visa card. The crowning is sponsored by Sam's Club.)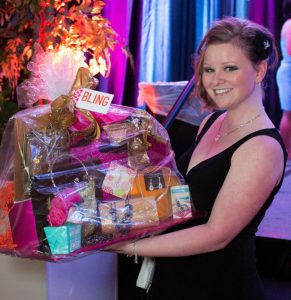 We also have a table full of raffle packages, each one worth at least $300, and each person can buy a raffle ticket for only $2 for a chance to win an awesome package of items. Here are some of the local stores who have contributed great items to this year's Mom Prom raffle: Second Elm, Freshair, Walton Arts Center, Kate Austin Gifts, Rock City Outfitters, Lifetime Brands, Fairytale Journeys, Scott Frame & Art, Belle Boutique, Kindness & Joy Toys, The Northwest Arkansas Naturals, Haley Boutique, Malco Theaters, Freedom Dreamer Photography, The Tot Tote, Patagonia Bee Products, iMindful, Purr Cafe, Silver Dollar City, Sassafras Vineyards, Hyatt Place, Love Hope Cure, T. Michael Salon and Stylist Tania Sanchez,  The Jones Center, LipSense, The Mustache Goods & Wears, and more.
For more info and photos of past Mom Proms in Northwest Arkansas, click HERE to visit the event website.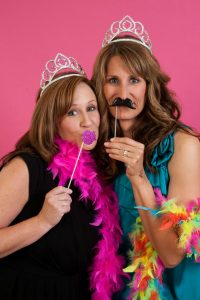 HOW TO ENTER: If you'd love to win three tickets to the Northwest Arkansas Mom Prom on Friday, June 2, 2017, click on the word "comments" (right under the headline of this post) and scroll down to the bottom of the comments posted by other moms. Then write a quick comment telling us what songs you and your friends would LOVE to dance to at this year's Mom Prom. (Our DJ Frankie plays great music and loves a good request, too.)
Remember, the ticket winner will be chosen among those who are on our free email newsletter list, so click HERE if you're not yet on the list.

You can also email your answer to us at giveaways@nwaMotherlode.com.
INCREASE YOUR ODDS OF WINNING: Help us spread the word about this giveaway by emailing your friends and family about the giveaway. We'll give you an extra chance to win for every person you tell. Just be sure to put giveaways@nwaMotherlode.com on the CC line of your note so we can give you proper credit.
BE SOCIAL: You can also earn extra chances to win by commenting on our Facebook page, following us on Twitter or following us on Instagram. If you do any of those, just mention it in your comment or email so we can give you proper credit.
We'll choose the winner on Friday! If you've already got a ticket to the Mom Prom but would like to pre-order your raffle tickets to use on Prom night, click HERE.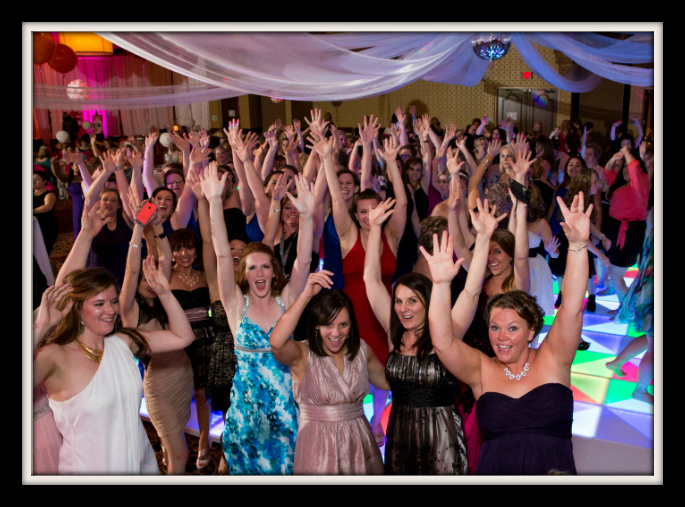 Save
Save
Save
Save
Save
Save
Save
Save
Save
Save
Save
Save
Save
Save
Save
Save
Save
Save
Save
Save
Save
Save
Save