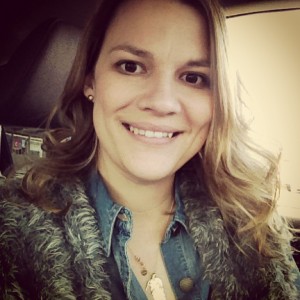 Name: Anya Ansley
Where do you live in NWA? Rogers
What brought you to the area? My husband's job with JB Hunt
Child(ren)'s names and ages: Evan (5) and Eli (2)
Where did you grow up? Silver Lake, KS (it's just west of Topeka)
How would you describe a typical day in your busy mama life? We hit the ground running at 6:15. Drop Evan off at school, get coffee, workout at the YMCA, run to Target or Neighborhood Market. I seem to ALWAYS forget something and need to drop in practically daily. Home for lunch, nap-time, and finally a shower for momma! Pick up Evan from school, get homework done, dinner, bath, books, and bed by 6:30pm.
Favorite all-time movie? I'm not a big movie buff, but Runaway Jury is a favorite. It's the movie my husband and I saw on our first date.
Last book you read? Does Goodnight Moon count? Oh, I see. I am currently reading the latest Pioneer Woman cookbook. Yes, I read cookbooks.
What's some great parenting advice you used and then passed along to others? I had a good friend encourage me to get my children into a good routine from the very beginning. I am so thankful for her advice. I thrive on a routine, so it helps me to stay sane when the kids have one as well.
Something you'd love to learn in the future? I'd love to learn how to play golf. Someday my husband will retire and I'll want to hang out with him, so I'd better learn how to play.
Do you have a favorite phrase? "Shut the Front Door!"
What's your favorite guilty pleasure? Rold Gold large twist pretzels with Nutella.
What's the best thing about being a mother? I have someone to blame for my love handles…just kidding. I love watching my kids learn new things. Plus, they humble me every single day.
And the hardest thing? Feeling like a failure…oh, and potty training. Can I outsource that task?
What are some of your family's favorite holiday traditions? Growing up my family always made homemade cinnamon rolls and delivered them to our neighbors and friends the week of Christmas. We've started that tradition in our family as well.
What's your favorite way to relax? A long hot shower
One word to sum me up … LOL