By Carrie Perrien Smith
The holidays present so many challenges.
Probably my biggest one has been managing my daughter's grandparents' expectations of her appearance at their holiday meals. She is grown now and has a child of her own, and it's still going on.

From the time I married her dad when we were right out of college, I felt the ominous presence. It was like a skeleton in the closet — the big secret that no one talked about. As a newly married woman who now connected two families, I felt the tug of our mothers. As young people who didn't even have fully developed frontal lobes, we couldn't articulate the problem or fully understand it.
Those first holidays provided my first lesson in negotiation. But no matter what I did, no one would feel she received a fair deal. And I was guaranteed a heaping helping of guilt because I couldn't meet their expectations. I was caught between two moms who had family traditions to uphold.
As a child, my parents always hosted the Thanksgiving meal. My parents followed Old Testament theology, so we didn't celebrate Christmas. Both of their families celebrated Christmas. Thanksgiving was the one holiday that wasn't engulfed in a firestorm of religious controversy, where we could eat together and pray to the same God. In forty-eight years, I only remember one Thanksgiving that was celebrated anywhere but my parents' house.
Hosting the Thanksgiving meal means a lot to Mom too. She starts planning it the first of October even though she's served basically the same menu every year. The family is small now too. My brother's family is too big and too far away to make the trek. All of my grandparents are gone. There is just an aunt or uncle here or there, but they are never part of Thanksgiving dinner.
Drawing a Line in the Cranberry Sauce
Because Thanksgiving was my parents' big family gathering, my husband and I decided we'd celebrate Thanksgiving with my parents and Christmas with his parents. That solution sort of worked. We moved to Dallas after college and that meant traveling both holidays. After our only child was born, we continued to make the four-hour trek to Tulsa and the six-hour trek to Fayetteville for a few years.
That is, before we decided we'd like to spend Christmas at home. Our home. That is when it got sticky.
We made the rounds over the Thanksgiving weekend as Tulsa and Fayetteville were two hours apart. We carefully created a schedule where each family got equal time with us. It became obvious though that it mattered whose table we sat at for THE Thanksgiving dinner. Even after we relocated to Northwest  Arkansas a couple years later, we still faced some resistance when we had to tell my mother-in-law that we were having Thanksgiving dinner with my parents. I could tell she was unhappy about it just by looking at my husband's face as he told her by phone. We were geographically closer and saw her more often, but it didn't matter.
Just a couple years later, our marriage ended and my now-ex-husband remarried. Having the holiday visitation schedule pre-negotiated and lined out by the divorce decree made the holiday somewhat less complicated and guilt-filled. The schedule was the schedule. Everyone would have to live with it. And we did.
I eventually married a career retail guy who always worked through the holidays, so his parents didn't have that everyone-home-for-the-holidays notion. They were just happy he finally married someone beside his career.
Letting Go of Something I Never Had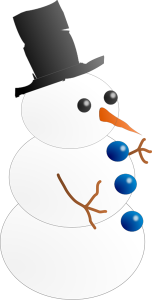 After years of dealing with two Traditionalist-generation mothers who established and enforced their family traditions, I realized I would never establish my own traditions for my family around traditional holidays. I would continue to honor their traditions.
I adopted the philosophy that every day was a gift and deserved to be made special. We didn't need retail or greeting card holidays to get together. I don't create those family gatherings as often as I wish I did, but that philosophy has given me a lot of peace. Regardless of our schedule and the time of year, we can create a special time that is unrushed and customized to our interests. I'm not sure whether to call them traditions or anti-traditions.
I was reflecting on this frustrating holiday negotiation process the other day. I once again got the guilt bomb because my daughter couldn't be at the dinner table specified by tradition. She is grown and works in a nursing home and doesn't always have the holidays off. I finally mourned the loss of traditions that I will never establish because I'm still honoring other people's traditions. Acknowledging my sense of loss was like a rite of passage for me. I decided this would the last time I would mourn or accept guilt over this.
I suspect I'm not the only Generation X child who doesn't have her own traditions because she is honoring those that a Traditionalist parent created.
I wonder if those traditions were the glue that held Traditionalist generation marriages together and the lack is why so many Generation X marriages fail. Regardless, I'm grateful that my Generation Y daughter still has grandparents in her life who care so deeply about her.
My Gift This Holiday Season
Here is the gift I'm giving myself: I'm removing myself from the negotiating seat. This means that I cannot shelter her from the guilt-bombs anymore. But I will defend her decision without feeling one moment of guilt.
And the gift I'm giving my daughter is the encouragement to establish some traditions and ground rules of her own, even if they don't fit within everyone else's traditions. It is time that she decides where and why she attends family gatherings. "Just because we always do" is not a good reason — for anything.
I want her to learn to live an intentional life. This will be good training for decision-making and determining how people will treat her. It will serve her well, and it may be one of the greatest gifts I'll ever give her.
Carrie Perrien Smith is mama to Darcie and a pack of black dogs (Jazmin and Midgieboy — in pack order), grandma to Robert, wife to world-traveler and Walmart-blue-bleeding Tom, daughter to Wayne and Phyllis, speaker bureau and publishing company owner, Business: Engaged! small business radio show host, community activist, singer in a party band called Paper Jam, and home improvement junkie. Follow her on Twitter @soarwitheagles or contact her at carrie@soarhigher.com.