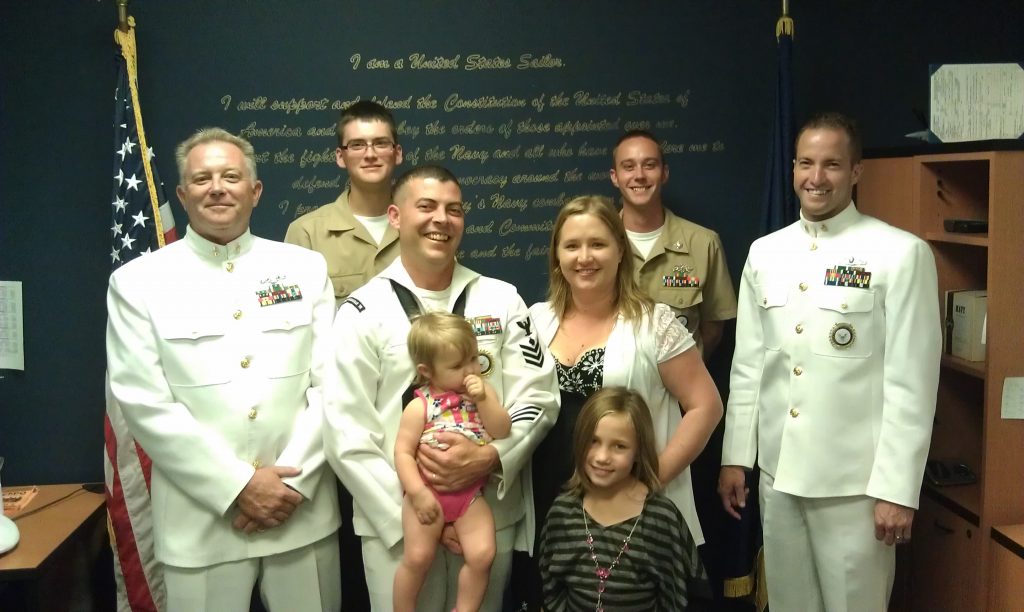 Name: Mindy Brewster
Children's names and ages? Cheyenne 8, Kiralyn, 13 months.
Where are you from and how long have you lived in NWA? Originally from Key West,Fl. moved to NWA 2 yrs ago.
Where did you and your husband meet? I met Bill in Key West.
He's in the Navy, right? Yes, he is a Seabee in the Navy. We are here for recruiting duty. We have lived in Iceland, Mississippi, Texas, Florida and now Arkansas.
Tell us about your schedule right now: I am a stay at home mom but i have 2 home businesses (Dove Chocolate and Partylite) and i run all errands, and love going to caffinity every morning.
What books are on your nightstand right now? Christine Feehan's Dark Prince
What was the last movie you watched? The Help, it was amazing.
What are your favorite childhood memories? Leaving school every day and walking straight to the beach until my mom yelled for me to come in for supper.
Tell us about some traditions you've started with your kids: Every Christmas we buy a round ornament for them to put their names on and why they were thankful for the year. And every school year i must take my kids to their first day of school.
What's your favorite thing to do in NWA? Go spend time with Christie at Caffinity if i am by myself, with the family i would have to say horseback riding.
What are your favorite hobbies? reading, crafting, making Diaper Cakes and diaper tricycles.
If you could have a vacation anywhere this fall, where would it be? I would love to go spend time in Eureka Springs or Branson. If not that then Italy lol.
Which songs are on your MP3/iPod right now? Anything and everything Reba.
If a song was written about your life, what would the title be? I actually wrote one called "Life of a Military Wife" .
One thing I have been meaning to do is: Get my teaching degree. I would love to be a reading teacher.
How do you unwind at the end of the day? Watching back episodes of Greys Anatomy i recorded.
One word to sum me up … There isn't just one word as my hubby says.