If you just read the headline, I bet you're saying "NO WAY!" right about now. So let me just say this: "YES WAY!
We're hosting a huge "Spring Clean Giveaway", courtesy of our friends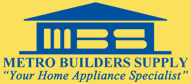 at Metro Builders Supply. And the lucky mama who wins is going to have a brand spankin' new washer and dryer on pedestal stands delivered to her house! Oh yeah, we almost forgot… IT'S FREE!!
It's not just any old washer and dryer set. We're talkin' about the mac-daddy, high-rollin' Whirlpool Duet front-loading washer and dryer set perched atop pedestal stands with pull-out drawers. That means you won't be bending and stooping anymore, and you can finally get all those cluttery bottles of detergent off the top of your dryer. Check out the glamour shot of the washer below. (Click on the photos to go to the Whirlpool website and read more about the product features.)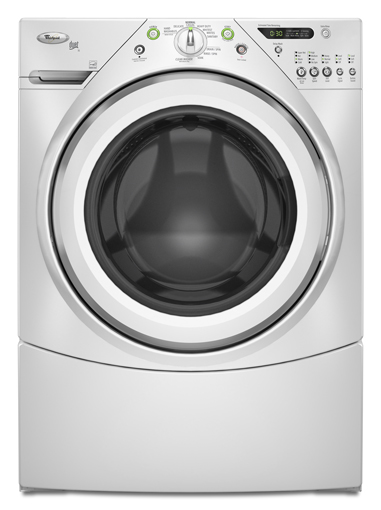 As we've said before, we do our best to hand-pick the advertisers on this website because we believe that part of our job as mama bloggers is to help point our fellow moms to the best places to shop. I've personally shopped at Metro for years and have always been happy with the level of service I get when I'm there. It's the kind of place where the salespeople actually remember your name. (Sorta like Cheers, only without Norm and beer.)
Not only do they remember your name, they know what you bought last time you were in the store. But what I love most about Metro is that these people KNOW their products. They don't have to look stuff up in product brochures or "get back to you on that." When you ask a question, they know the answer because they've studied what they sell. As a busy mama who needs to understand what she's buying, I respect and appreciate that. (Here's an equally impressive photo of the dryer we're giving away.)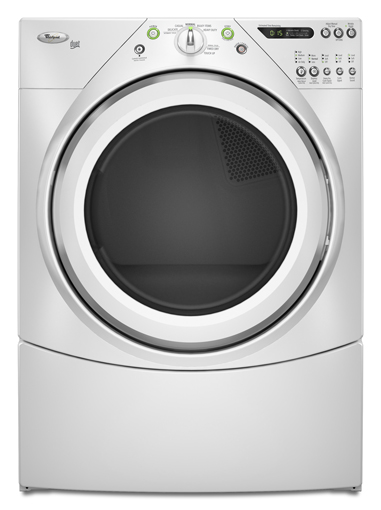 HOW TO ENTER: Throwing your name in the hat for this prize is even easier than throwing dirty clothes in a brand new washer. If you've shopped at Metro before and have a good experience to share, send us an e-mail or click the "comment" button below and tell us about it. If you haven't shopped there before, simply tell us why you should buy your next new appliance there, based on what you've read in this article or in the posted comments from your fellow moms. 
For extra chances to win, e-mail your friends/family about our Spring Clean giveaway and be sure to put mamas@nwaMotherlode.com in the CC line. We'll give you an additional chance to win for every friend you tell. (Tell 10 friends, and get 10 extra chances to win. Cool, huh?) We'd also love for you to write about the giveaway on your blog or website and link to this story. Help us spread the word — but don't forget to send us a note so we'll know you did!
A winner will be chosen AT RANDOM from the posted comments and e-mails.
Of course, in an economy like this one, we can't wrap up this article without talking about money. The retail value of the set Metro is giving away is about $2,500!!! Regardless of whether you win this set or not, do yourself a favor and check Metro's prices before you buy your next new appliance. Because Metro Builders Supply has been around for 30 years and is the largest authorized contract distributor in the Midwest, they have the buying power to offer the lowest possible price on more than 30 different brands of appliances. If you don't remember that important fact, you're not doing your wallet any favors.
We can't resist. Before we close, here's one more glamour shot. Below is a photo of one of the pedestals that come with the washer and dryer set. The winner will get two of these!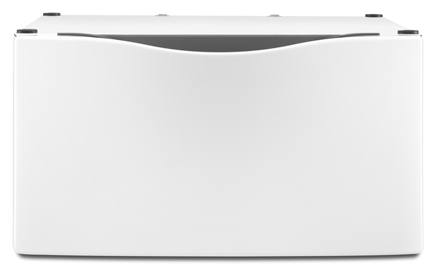 Nice, huh? This is one of those times when Shannon and I really wish we could enter our names in our own website's drawing because we would both LOVE to have this washer and dryer set move into our laundry rooms. But we'll settle for being the ones who get to tell one of you that you're the lucky mama who has won the Spring Clean Giveaway. We want to say a big "Thank you" to our friends at Metro Builders Supply who truly value good "Word-of-Mom." If you want to check them out for yourself, they're located on US 71B between Springdale and Lowell. Click HERE to get directions or call them at 479-750-2200. Tell 'em the mamas at Motherlode sent ya.

Good luck. Spread the word, and Happy Spring!