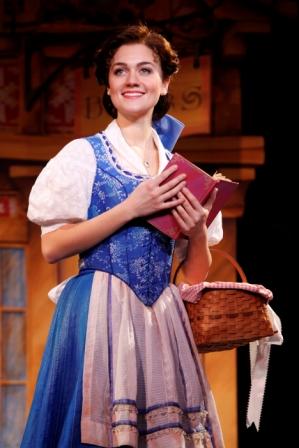 Don't miss Book Day with Belle at Borders in Rogers tomorrow (Saturday, July 17) at 11 a.m.!
Just as Belle teaches the Beast to read in Disney's Beauty & the Beast, we can encourage kids to read by making it fun! Bring your kids dressed as their favorite Disney character. There will be prizes, yummy treats and "Belle" will be reading and taking photos! A portion of the book sales from the day will be donated to Rogers Public Schools Education Foundation for book grants.
Throughout the performance of Beauty & the Beast, July 27- Aug. 8, Walton Arts Center will be collecting books for local literacy organizations to raise awareness about literacy. Please bring a new or gently used book to the box office andreceive a free Beauty & the Beast poster and rose! For more info about the performance, call 443.5600 or www.waltonartscenter.org.