By Andi Douglas, nwaMotherlode.com beauty editor
I cannot believe it is still raining and since there doesn't seem to be a break in the forecast anytime soon, I have decided to embrace our soggy fate and try some foul weather beauty techniques.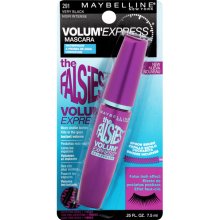 First, and probably obvious, is waterproof mascara. Unless you suffer from watery eyes like me, you may have shied away from waterproof mascara in the past, but it really can be a lifesaver, or at least a photo-op saver. I've tried just about every brand and have found that Maybelline, in any of their great lines, has fared the best. This is the perfect time to try it out also since you can use it when you go to the pool this summer, or visit the lake that is probably forming in your backyard at this point.
If you ever made your own paste as a kid using flour and water, you can probably guess that water and powder are not going to make an attractive combination on your face.
Swap your heavy foundation and powder for some tinted moisturizer and cream blush. If you don't have either and you are optimistic that the rain will pass soon, try mixing your foundation and moisturizer in the palm of your hand to lighten it up.
Same idea with the blush—use an old makeup brush dipped lightly in moisturizer to dust on your powder blush in circular motions. Tip: you may need to use your fingertips to smooth out the edges since cream blush can be a little tricky at first.
Good luck, stay dry and I'll see you on the Ark!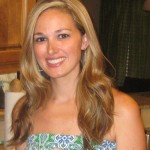 Have a question for Andi, beauty blogger and fellow mama? Andi welcomes your questions and feedback to Beauty Buzz. E-mail her at mamas@nwaMotherlode.com.