By Andi Douglas, Northwest Arkansas mama and nwaMotherlode Beauty Editor
Last week I happened to be at the Compassion Center on 412 in Springdale (looking for brass candlesticks because I've gone a little crazy decorating for fall and obviously need 700 brass candlesticks) and discovered ROWS of unopened, brand new cosmetics. There was every brand and formula of drugstore mascara that a beauty hoarder could want.
It made me realize that I have actually not bought new mascara since the spring, which is not only sad but really bad for my eyes. I had to dig a little to find a waterproof formula (stupid watery, allergy eyes) but was rewarded when I found a package of my favorite Covergirl BB Cream with SPF 21 in my shade. I am not about to enter 2021 with a mask tan line, and a tinted moisturizer is the perfect amount of coverage when half your face is hidden anyway.
Back to the mascara because I have this whole segue planned in my mind.
I forgot what a mood booster new mascara can be! We were on our way to a function where we would need to wear masks for a large chunk of the evening and I, frankly, was not feeling it.
But once I applied two coats of Very Black Maybelline Colossal Big Shot mascara I was feeling good, like I was finally awake for the first time in months. Sometimes a superficial pick-me-up is just what you need to break a series of low-energy days and get you excited about a much-needed date night.
*Prepare for an epic segue*
Since we're all spending most of our days behind masks, the eyes have become a huge focal point when communicating with others. Any anxiety I may have had about hugging relative strangers has been replaced with the anxiety of how much eye contact is too much. No more worrying about food in my teeth, but eye gunk is a major concern. So, I'm going to focus my energy on perfecting the 3 inches from brow to cheek bone.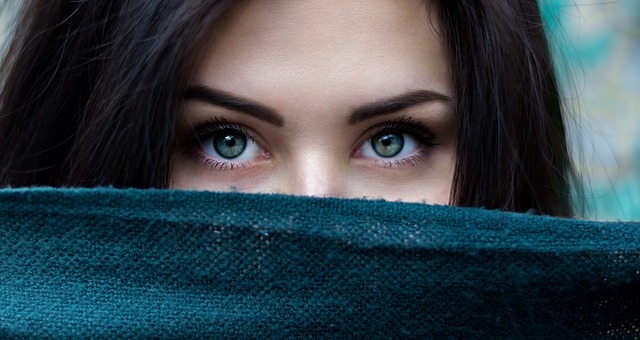 Starting at the top with the eyebrows, I think it has been a while since I've impressed the importance of a well-sculpted brow line. Having your brows shaped is called a "ten minute face lift" for a reason. Whether your brows are sparse or abundant, a professional shaping can do wonders for visually lifting your eye line. If you've had your brows shaped but still have to wrestle them into submission on a daily basis, you can benefit from a newer process called Brow Lamination, a chemical process for shaping your brows (similar to a perm).
Don't worry, you won't end up with poodle brows. It's a three-step process to re-train the way your eyebrows naturally lay. The first step lifts and relaxes the brows; the second step neutralizes the brows using aloe or castor oil; and the third step uses oils to nourish and hydrate your brows so they don't become brittle. The process only takes about 45 minutes and lasts 8 weeks. Keep in mind that the first step does involve harsh, perm-like chemicals, so avoid any strong beauty products, like retinol, for a few days before and after your appointment.
When lash extensions became popular a few years ago, it was like someone had uncorked a magic beauty Genie…you could have full, natural looking lashes in an afternoon, crazy! During quarantine, a lot of women had to make the decision to either be overly cautious and maintain the lashes or remove them and adjust to having natural eye lashes again. When restrictions lifted, I'm sure getting an appointment at a qualified technician for eyelash maintenance and fills was probably more difficult than getting toilet paper in March, but some of you may have decided to take this opportunity to let your natural lashes grow and heal and forgo the regular appointments.
Unfortunately, going from Betty Boop lashes to regular human lashes can seem like a let-down at first. Enter Magnetic Lashes! The first release of these high-tech falsies left a lot to be desired, but they've improved and become easier to apply. Jen Hatmaker, the Queen of South Texas and the everyday-
woman, recommends HSBCC Reusable Magnetic Lashes. In her words, "They come in all different lengths for when you just want to be 'the girl at the grocery store looking strangely cute' or the 'va-va-voom hot lady on date night looking like Jessica Rabbit.'" She also offers insight into the application of the eyeliner to ensure success: "Don't skimp on the inner eye. Corner to corner, sisters."
Dark circles under my eyes have just become a fact of life at this point. Of course, the best remedy for dark circles or "bags" is a lot of sleep. But has anyone really had a good night's sleep in the last 7 months? I, for one, am plagued with crazy dreams about trying out for high school drill team, but we have to do skip-counting to the x8 multiplication tables as we high kick and I'm only in my underwear and a face mask that keeps sticking to my makeup. Good times, right?
Other than the obvious advice of drinking more water and getting plenty of rest, you can also minimize the cause, which is fluid retention and thinning skin with a couple of easy additions to your regular routine. I'm a huge fan of serums for your skin. So when focusing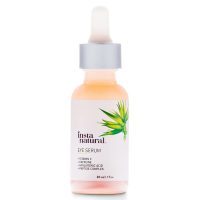 on the sensitive skin around your eyes, look for a product with hyaluronic acid, ceramides and peptides to help plump up the skin and reduce visibility of the underlying blood vessels. Insta Natural Eye Serum contains all of these ingredients at a reasonable price.
General puffiness is most obvious in the morning and lessens throughout the day as gravity helps drain the excess fluid away from your eyes. If you're in a hurry, the old trope of putting cool cucumbers on your eyes and relaxing for a few minutes is both helpful and delicious. If you're interested in learning more, I found this article in Self informative and interesting to read. This time of year, allergies can exaggerate these everyday nuisances; try adding an every day antihistamine to your routine and see if that helps.
Now is a great time to experiment with eye looks you've seen in the past. White eyeliner is a fun way to brighten your water line. Navy blue mascara is a low-key way to make brown eyes really pop. And if you're able to use your downtime to finally perfect the illusive cat-eye liquid liner, please post a pic because I will send you all of the praise!
Underneath our masks, I know we're all still sharing the same smiles and smirks that show how much delight a small interaction with a stranger can bring to your day. Until we can beam our pearly whites at the grocery store again, use your eyes to spread some joy. I'm giving you a cheeky wink right now 😉 Happy Fall, Mamas!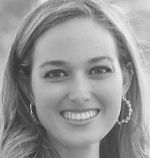 Got a beauty or hair question for Andi? Send it to us so she can write about that topic in an upcoming Beauty Buzz. Email it to mamas[at]nwamotherlode[dot]com. Click here to read more beauty posts by Andi.