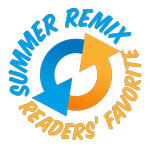 Dear Andi,
Now that the temperatures are in triple digits, what changes should I make to keep my make-up looking fresh in the sun?
Andi: Ah, sun, sweat, humidity, chlorinated water…all part of summer fun in the sun and all very incompatible with a flawless face. But, no need to give up and bury yourself under a ball-cap and dark shades. Here are a few tips to looking like 103 degrees doesn't faze you and make all of your sweaty friends jealous!
Instead of foundation, try a tinted moisturizer. It will help even out your skin tone without the weight of a traditional foundation that will melt away in the sun, anyway. Also, since we all know you're more likely to protect your face from the sun than your body, the tint will help match your face to your tanned shoulders without the extra step of powder bronzer.
If you usually use powder to help diminish shine brought on by oily skin, reapplying in the summer can leave you with a sweaty paste around your hairline. Instead of powder, try blotting papers like Sonia Kashuk Blotting Papers (Target, $6.29) to soak up oily spots. They are small, easy to carry and amazingly effective. Once you try these, they will become a year-round staple. (Click on the photo at right to get more product info.)
Assuming you're not already flushed from the heat, blush is a make-up must, but once again we want to avoid powders. A cream or gel blush adds a natural flush and will stay on longer since you actually blend it into your skin. It can be a little tricky to apply, so use your fingers to dot it on and blend, and then use a blush brush swirled in circles over your cheeks to soften the edges.
If you're looking for more glamour (like lounging poolside in Vegas) and need more than just a natural glow, get your favorite mascara in a waterproof formula. This type of formula can be dryer so stick to one coat to prevent flaking. If you have tried waterproof eye-liner lately, you know that most are so hard you would be better off using a number 2 pencil to define your eyes, but Estee Lauder Double Wear Stay-in-Place eye pencil (Dillards, $19) goes on smooth and won't budge.
This time of year, less is definitely more.

Have a question for Andi, beauty blogger and fellow mama? E-mail it to mamas@nwaMotherlode.com.