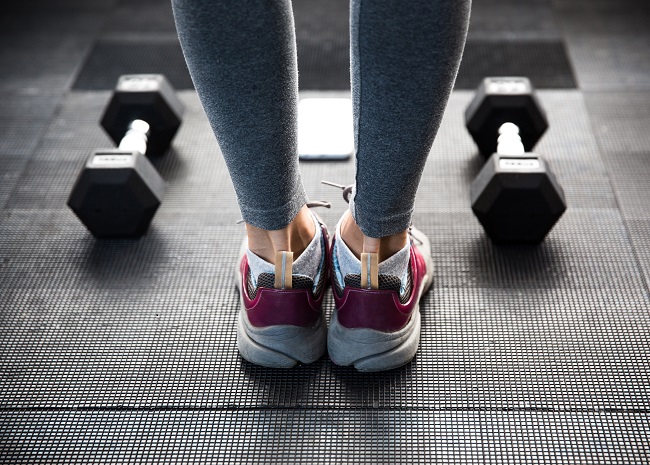 By Andi Douglas, nwaMotherlode.com beauty editor and mama of 3
My 20th high school reunion is coming up, so that means it's time for a little GTL...Gym, Tan, Low-carb diet!
I have, uncharacteristically, gone to the gym every day since school started. And I do realize that it's only been 6 school days but it's more encouraging when I say the whole school year.
Like anyone else, I get bored on the elliptical and start people watching and building little stories in my mind about the other gym patrons. Oh, everyone doesn't do this? Yeah, me either, that'd be weird.
Regardless, one thing that I always wonder about is the women with a full face of makeup. I tend to workout midday, so I know a lot of women are on a work break and don't have time to reapply, and some women just feel more like themselves and are more motivated with a full face. I'm in the bare face camp because I try to put as little effort as possible into my gym look or I get self-conscious and won't go.
So, I got to thinking, which means I got to googling and compiled a list of do's and don'ts for working out in makeup.
→ Do choose powder over foundation: If you know you will be hitting the gym during the day, a powder base instead of liquid foundation will be less likely to clog pores. A little concealer for trouble spots is okay, then finish with a light dusting of powder.
→ Do try a tinted moisturizer or BB cream for more coverage: The lighter formula used in a moisturizer will also minimize clogged pores, which is the biggest concern with heavy foundation. If you take your workouts to the great outdoors, find a product with SPF, like Laura Mercier Tinted Moisturizer with SPF 20 for added protection.
→ Don't feel like you have to go completely bare: Use a facial wipe to remove foundation, but leave your eye makeup and lip color. Eyes and lips are not prone to breakouts, and eye makeup usually takes the longest to apply. Leave it be and then you just need to reapply foundation, blush and powder after a workout.
→ Don't skip the post-workout cleanse: If time is not an issue and you are just more comfortable working out with a full face, make sure you clean your face really well before your pores close back up. Heat from a good session will open your pores and trap all the dirt and makeup once they begin to cool and close up. Even if you're not prone to pimples, blackheads will begin to form over time and those thing are a pain to get rid of.
→ Do use a finishing spray to keep makeup in place: Sometimes you are just trying to fit in a quick workout and don't plan on getting too sweaty. Even a 20 minute weight lifting session or a walk around the campus can help on a busy day. Try a setting spray like NYX Makeup Setting Spray available in Matte or Dewy finish. You'll be able to get straight back to work like the boss that you are.
→ Don't even try to wear makeup to hot yoga: We all look like death when we stumble out of that hot box. Be cool, don't make us look bad.
Work it, Mamas!

Note from the mamas: This post originally published in Summer 2017. Andi is taking a little beauty rest from her writing duties this summer.