By Andi Douglas, nwaMotherlode.com beauty editor
It's that time of year again. The Thanksgiving aisle at Hobby Lobby has been picked clean and the first Christmas commercials have been spotted. We must be on the cusp of fall!
So throw out your pink nail polish and bright lipstick and switch everything to fall colors.
Just kidding, you can wear whatever you want because 'Merica, but if you are looking to mix things up a little or like to color coordinate with foliage, here are the best beauty trends for the upcoming season:
Black Eyeliner: I always get especially tingly when a classic smokey eye is at the top of a trends list because I can't not wear my black eyeliner (that was an intentional double-negative, so it's cool). And with Amy Schumer's glorious shout-out to "the girl who gave me this sort of smokey eye" during her Emmys acceptance speech Sunday night, I have a feeling its popularity is going to grow as fast as Amy's career. Who doesn't want to be Amy Schumer right now?
Peach or Rose-colored Blush: I type this with an audible sigh of relief, that a more natural glow is quickly replacing the heavy contouring that has been in vogue a la the Kardashians.
You may have noticed a gap in my beauty coverage on this topic because I simply can not wrap my mind around using so much makeup that you literally change the shape of your face. And I am slightly nervous that if I try it and love the look that I will be forever disappointed in my normal, less angular cheekbones.
To get the easy going glow, try Warm Soul by Mac  or Peachy Cheeky by ELF.
Mascara: Okay, that's a little simplistic, but if you haven't tried it already, now is the time to start using mascara on your lower lashes to achieve a Twiggy-esque, eye-opening effect. Twiggy actually used to draw her lower lashes on with liquid liner (don't do that) so don't be disappointed if your lashes seem sparse in comparison. This is another thing that I have always done and it never occurred to me that it wasn't normal. I'm kind of pumped…I feel like this is really my year!
Metallic Manicures: Anything that shines will always garner attention (we are kind of like raccoons that way) but too much shine on my face makes me feel like I'm trying to get into T-Swift's squad.
Nails, both finger and toe, are a fun way to experiment with some shine and feel at home in the way cooler PTA squad.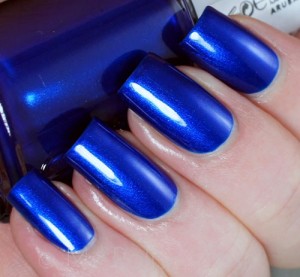 Neutral colors were hot for Spring, so an easy update is adding a "dew drop" effect with copper polish by using a toothpick to add a few strategic dots of color before your polish has dried. Using the same copper polish on your toes will give you a coordinated look without being too matchy-matchy.
If you love color, color and more color, the metallic blue of Essie's Aruba Blue is for you. This is actually the exact color I want to use in my bedroom, so I may carry a bottle around to look at fabric. Find inspiration wherever you can, right?
I apologize for not finding any Pumpkin Spice products for you to try, but from what I understand you can literally find them anywhere, at any time, and in any form.
If I stumble upon a PS eye cream or something, I promise to update immediately. Until then, I will just have to settle on a PS coffee from the Kum and Go (because a Starbucks habit can get expensive and cut into a girl's beauty budget).
Happy Fall Y'all!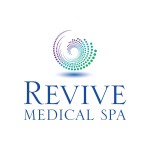 Beauty Buzz is sponsored by Revive Medical Spa, which offers a full range of medical, cosmetic, and therapeutic services, with the latest technology and knowledgeable clinicians and staff. Located in Fayetteville, Revive serves the communities of Northwest Arkansas, Southwest Missouri, and Eastern Oklahoma. Revive's massage therapists and estheticians personalize every relaxing service to each guest's individual needs. "Your visit will whisk you away and leave you feeling revived."