By Andi Douglas, nwaMotherlode beauty editor and mama of 3
There are a few things about my beauty routine that haven't changed in 20 years. One of these is my devotion to my trusty pencil eyeliner in black. I've tried roll-up liners, waterproof liners and even experimented with unconventional colors, but I have always found my way back to a traditional eyeliner pencil that can be sharpened. Until recently, when I tragically ran out of eyeliner…dun, dun, duuuun! My most recent fave went MIA at the store, and the few brands I tried were running so bad I made 1999 Pete Wentz jealous.
So out of desperation I turned to a technique I remember seeing in high school. By wetting an angled brush and dipping it in powdered eyeshadow, you can create a softer line than with a traditional eye liner.
This is a particularly attractive method because it makes it so much easier to switch between a softer brown for daytime and a smokey-eyed black for night or special occasions. Also, since I line my bottom lashes as well, it really softened the look and is easier to blend the edges of the lines.
Some eyeshadow pallets include a darker hue specifically meant for liner like the Elf Flawless Eyeshadow pallet.
This discovery on my part has created a small obsession with trying new eyeliner techniques. I have tried a true liquid eyeliner in the past, and although the drama of an inky black line is appealing, I lack the artistic talent or time to achieve the perfection I see online.
While getting ready with my sister over the holidays, she showed me her new favorite eyeliner, the Revlon Colorstay Liquid Eye Pen-Ballpoint. This eyeliner marker is easy as drawing a straight line and is much more dramatic than powder, more akin to liquid liner. The pigment was as black and dynamic as liquid but so much easier to apply. I can't wait to try it myself!
Another option I'm keen to try is a liquid liner that comes in a pot because I've had such success with my angled brush. NYX Epic Black Mousse Liner is waterproof, which my allergy eyes will appreciate and is as black as my soul. (Just kidding, my soul has Baby Shark playing on repeat like every other mom right now.)
Using an angled brush and separate liner or a marker-like product are both fantastic methods for experimenting with a winged liner, which a traditional kohl liner does not lend itself to well. I was able to successfully achieve winged eyeliner using my angled brush and black eyeshadow, but it just didn't feel like me. Still, it's a good option to have in your arsenal of beauty tricks.
So, I guess the moral of this story is you can teach an old dog new tricks… if you take away her favorite makeup and she's too lazy to go to the store for more.
May your coffee be strong and your eyeliner even, Mamas!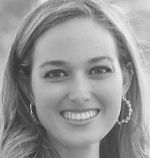 Andi Douglas always makes us laugh and is the mama of three especially cute kiddos. She loves talking about hair and make-up, so send her a question about either of those two topics and she'll be happy to help a mama out. Email her at mamasATnwaMotherlodeDOTcom.