Hey mamas, we have a GREAT giveaway starting today that's perfect for a tailgate party or a Razorback watch party.
Kendra Moore over at UnionTown has got a basket filled with baking cups, bowls, containers, foils, food boats and napkins all emblazoned with that beautiful Razorback logo — and just waiting for one lucky mama to win. The basket of UnionTown awesomeness is valued at $100!
Here are some of the fun products: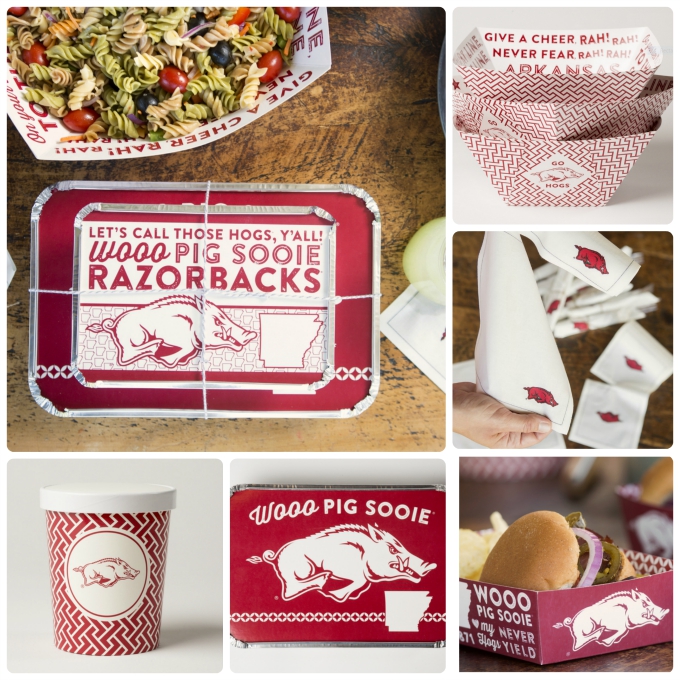 AND…. You can't have a fun tailgate party or Razorback watch party if you're not dressed or the occasion. So the winner of this week's package will also receive two of the new "Wooo Pig" style shirts from our friends at Rock City Outfitters! (The shirt is available in both Mom sizes and kid sizes.) There's even an ADORABLE "cheer dress" in this style that is crazy popular right now. We LOVE these shirts. They're as soft as they are cute. Click on the photo below to see more info on the Rock City website.

Here's some info about the mom-friendly companies featured in this week's giveaway, valued at more than $150!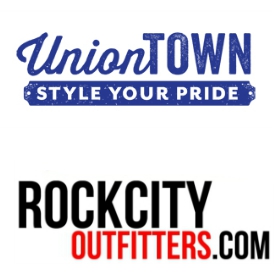 ABOUT UNION TOWN: Kendra Moore started UnionTown recently and her products are available online and at some local boutiques. She has licensed Razorback, LSU and Texas A&M products.
ABOUT ROCK CITY OUTFITTERS:  This Arkansas-based company launched in 2008 and has quickly found a home in closets and drawers of T-shirt lovers across the entire state of Arkansas. Rock City Outfitters t-shirts are SO soft and comfy, and they have plenty of personality, too. Razorback fans went nuts over this company's "Call Me" t-shirt, which you'll see lots of at any Razorback game.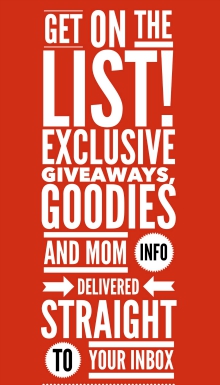 HOW TO ENTER: This giveaway is a little different, mamas, since it will be exclusively for our newsletter subscribers. Current subscribers, when you receive an email about this giveaway, just hit reply and say "Sign me up!" and we'll be sure to throw your name in the online hat to win.
If you don't currently subscribe to our email newsletter list (which gives you access to the good stuff, including exclusive giveaways like this one, information about local events, local mom interviews, recipes and more delivered straight to your inbox) CLICK HERE to sign up. Those of you who sign up this week will automatically be entered into the giveaway. We won't inundate your inbox with info; we only send out newsletters when there's something in it for you and we know you'll be interested in hearing about it.
We'll choose the winner on Friday, mamas! Good luck!