Note from the mamas: We know many of you are going out for New Year's Eve, so we want to share one of our favorite posts written by Andi Douglas, fellow mama and beauty editor here at nwaMotherlode.com. Andi knows how to rock a red lipstick and she shares the tricks with us here.

Dear Andi,
Is red lipstick really wearable? How do I pull it off?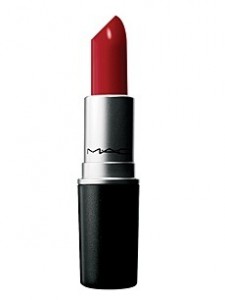 Bright red lipstick is everywhere. However, making red lipstick into a "Do" is one of the world's great quandaries.
First off, you need to balance the bold color by going easy on the eyes. A little primer and mascara will open up your eyes without drawing too much attention. Can't break the eyeliner habit? Try white eyeliner to brighten and define around your eyes.
No sparkle or glitter makeup, please. Keep it simple. Same goes for your blush. Don't try to match your cheeks to your lips. Stay with a natural rosy glow and let your lips be the showpiece.
Now, the tricky part, finding the right shade and making it look good.
Try orangey reds if you have fair skin; go with deep brick shades if your skin is dark. Medium and golden skin tones look great in true reds. Finding the right shade takes trial and error, so you need to go to a makeup counter and test them out.
Sephora is great for this, because of their wide variety. (You can find a Sephora at the Pinnacle Promenade Mall in Rogers and there's a mini-Sephora inside the JCPenney store at the NWA Mall in Fayetteville.)

A lip stain can be like training wheels for red lips if you are a little nervous. Try Mark Kissink Lip Tintmarker in Red Siren. A long-wearing gloss is also a great way for a more subtle hue, while still playing with color. Revlon Color Stay Ultimate Liquid Lipstick in Top Tomato is a glossy, vibrant red with staying power. It's also great for layering to give you shine once you find your perfect shade.
Ready to embrace the crimson pout?
♥ Make sure your lips look great, because everyone will notice them, by de-flaking with a washcloth first and priming with a lip balm.
♥ Next, you will need to dig out your old lip liner. You can find a matching shade or use a liner that is close to your natural shade (which is great to have in your bag, anyway). Line and fill in your lips, smudging the edges with your finger. This will prevent bleeding without a sharp outline.
♥ Apply lipstick on top with a lip brush, then blot and repeat. It is worth the time to get a smooth finish that will last.
Red lipstick looks glam and is on trend, but it also makes your teeth look whiter and brightens your whole face. Have fun with it and smile a lot!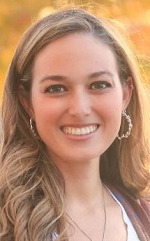 Andi Douglas is a mama of three and loves to play with makeup and other beauty supplies. She likes to try new products and services in the name of beauty editor here at nwaMotherlode.