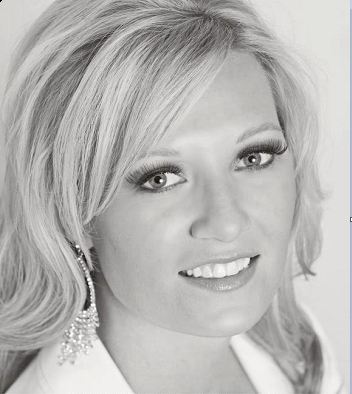 Name: Shannon Langston
Son's name and age: Peyton Langston-6 (His nickname is Ptot)
What's his personality like right now? He can light up a room! He truly brings out the best in people and is so empathetic and loving. He cracks me up at least 10 times a day. I mean belly laughs! Thankfully, he has my sense of humor. 🙂
How long have you lived in NWA? My dad was relocated to NWA when we were 9 so I"ve been here 21 years-this is home.
Tell us about your new job! I own a social event planning business where I started in the non profit sector, but was certified two years ago as a Professional Bridal Consultant and primarily coordinate weddings. But, being that we live in Walmart country my mother and sister are both established in the vendor world. I just got a position with Bayer and now have plenty of options!
When did you meet your husband? I met my husband when I was 9! Our older siblings dated for years and my husband and I were in band and basketball together. We knew it was true puppy love when I kicked him in the shin and he trash canned me. We flirted all through Junior High and High School. I was accepted to an all girls private college on the east coast and he was accepted to SMSU. We both ended up staying home to be close to family and his first day of college he walked into the Student Union at the U of A and my heart fell to my feet! I pursued him, as well as my twin sister, for months! We've been together 12 years and married 9.
Didn't you recently get to mark off one of the big items on your "bucket" list? Yes. My older sister has always participated in pageants and has competed in the Mrs. Colorado Pageant for years and it was something that always intrigued me. I was about to turn 30 and trying to get those last 5 pounds off and decided to tackle a bucket list item all at the same time. I contacted the Pageant director and signed up to my husband's dismay; I'll prove anyone wrong,especially my husband! 😉 I spent the next 6 months soliciting sponsorships, promoting mt platform on prematurity (I delivered twin boys when I was just 22 weeks pregnant) working out like a Nazi! My older sister paid for an interview coach and I rocked it. 😉 It was the first time I've ever worn a swimsuit in front of hundreds of people without a cover up and I placed in the top ten! Not bad for my first Pageant experience! I've put 15 lbs on since November, maybe I  should run again!
What's one movie you could watch over and over again? Father of the Bride! I think Hank inspired me to be an event coordinator!
What's on your iPod right now? I'm very eclectic, but anything country! I love me some Jason Aldean and Luke Bryan!
Tell us about some traditions you have with your son: Birthdays and Christmas are always big events in our house! I always take a picture of my son on Christmas morning in footed pj's and we always buy a cookie cake he designs for his birthday.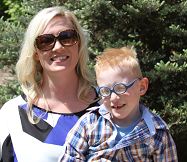 Favorite place to play in NWA? Peyton loves Fun City and Jump Zone! These are heaven for a child with sensory issues!
What are some hobbies you enjoy? I love to work in the yard and garden, run and read all the time. It sounds weird, but I clean constantly and I enjoy it! Peyton and I love to hang out by the pool, ride our John Deer Gator, jump on the trampoline, do puzzles and read together.
What's something your friends might not know about you? I"m pretty much an open book! I surprise a lot of people when they find out I speak Arabic and studied in Amman, Jordan while in college.
If you could vacation anywhere in the world this summer where would it be? On a beach with my husband! We love to take a week long trip together just the two of us and live it up before we get back home to reality.
Who would you want to play you in a movie about your life? Gwyneth Paltrow!! I have always loved her as an actress and always hear that I look like her. One of my favorite stories is of a stewardess on a flight to CO waking me up to ask me if I was her! Never get tired of hearing that. 🙂
What's something you have always wanted to learn? To play the piano! That's one talent I didn't get and I enrolled Peyton in classes last year. I'll just have to live vicariously through him on this one!
How do you relax? I don't think I do. I constantly tease my parents that one is ADD and the other is ADHD because I can't sit still without feeling guilty that I should be doing or learning something.
One word to sum me up …Blessed.
*Photo credit Beaty Photography