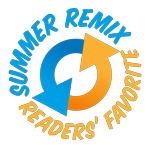 Note from the mamas: The Summer Remix symbol appears on posts previously published on nwaMotherlode that were noted as a "reader favorite". If you missed the original publication date, we hope you'll enjoy this encore performance. Happy summer!
By Lila Tidwell, registered nurse
I thought I was doing a good "mom" thing. I used my vacation time to take my 6-year-old and 10-year-old girls to church camp. So, we spent a week living in a rustic cabin using community showers. And my girls went swimming every day and left their towels laying with everyone else's towels in the pool house changing room.
So, after an exhausting week at church camp living in very basic circumstances and eating less than desirable food, we came home on Sunday with a big, scary problem. My 6-year-old had a painful boil on her hip.
Being a nurse, I knew that it could be methicillin-resistant Staphylococcus aureus (MRSA). This is a bad-boy bacteria which is killed only by a few drugs. The problem is that it is often misdiagnosed and not treated with the correct drug in the early stages. Left untreated, it can invade a person's vital organs and their bones. Often it's misdiagnosed because it appears initially like a spider bite. In my daughter's case, it looked like a mosquito bite.
My daughter is OK now. I took her to her pediatrician that Monday and the pediatrician immediately prescribed the correct medications. We were lucky (really blessed) because we caught it early and because we had a doctor who has kept up with the best treatments.
A while back I went to a nurses' continuing education lecture given by a Northwest Arkansas infectious disease expert. Here are a few things I learned from him:
MRSA has moved from infecting just those who are in or work in hospitals and nursing homes. It has morphed into a germ now called Community-Associated MRSA. Thirty percent of the general population carries it.
It is spread in moist environments. Towels and athletic equipment can be methods of transmission.
There is a pneumonia which is caused by MRSA. The MRSA pneumonia literally eats the lung tissue. The mortality rate for this type of pneumonia is 56 %. The initial signs of the type of pneumonia mimic flu-like symptoms.
How has this knowledge changed my life? These are things that I will do for the rest of my life to prevent another MRSA infection in my family:
I harp on handwashing constantly. We have alcohol-based hand wash in every pocket of our car.
I wash towels every time we use them. I spray laundry baskets with Lysol every time I empty them.
I won't allow my girls to put their swimming towels in a pile with anyone else's towels.
Where there is a situation where several people will use the same bathtub (i.e. a relative's house at Christmas) I'll spray the bathtub with bleach spray before my family uses it.
I will try to get everyone I know to get a flu shot. If you get the flu shot and then later get flu-like symptoms, you need to get to a doctor A.S.A.P. to make sure that you don't have this weird MRSA pneumonia. It is in Northwest Arkansas. I know of a 9-year-old who spent over two months in Children's Hospital recovering from it.
So now you know. MRSA lives among us. The key is to get treated as quickly as possible when it comes up. Oh, and, yes, you need to know: the best drug for the skin infection is Bactrim.
As a mother, I will agree with the infectious disease doctor's advice about this scary bacteria. He said to over-treat. It is best to give medicine (the CDC says it isn't necessary in skin infections. They say that cleaning out the boil is enough treatment). Well, not for my child! Amen, let's over-treat!