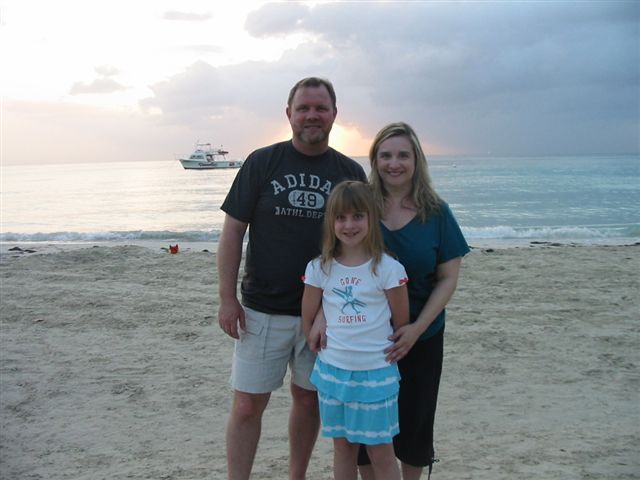 Name:  Shellie Morrison
Daughter's name and age? Riley Jane Morrison, 9.  Jane is her great-grandmother's name.
Where are you from and how long have you lived in NWA? I'm from Siloam Springs and have lived in NWA my entire life.
Tell us about your company:  The Event Group is a full-service catering and event planning company that specializes in corporate and social events. We cater and plan holiday parties, corporate events, non-profit galas and weddings.  We celebrated 15 years in business this past July.
What's your favorite thing about Thanksgiving? The food of course!  I love to be with my family and have my grandmother's cooking–homemade noodles, mashed potatoes, giblet gravy, turkey.  My cousin, Sherri, jokes that my plate is "all white".
Do you have any fun holiday plans? December is a big month at The Event Group because of our corporate holiday parties, but despite being busy, I truly love the holiday season.  I decorate the tree over the Thanksgiving weekend.  At work, we always shut down a couple of days before Christmas and don't open again until after the New Year festivities.  During that time, I stay at home during the day with my daughter, baking cookies, planning fun outings and spending time with family.  My husband, Joe, and I usually take a long weekend in Eureka Springs at some point during the holiday break.
Tell us about some of the traditions you've started with your daughter:  On Christmas Eve, we stop by our church (The Church at Arkansas) for communion.  Once we are home and ready for bed, we prepare Santa's treats (cookies and milk along with some carrots for the reindeer) on a special holiday plate and cup.  I always read the Christmas story and Twas the Night Before Christmas.  After Riley goes to bed, Joe and I hang out and watch a fun holiday movie.
What are your favorite things to do in NWA? Anything that involves spending time with my family. We love to go to the Walton Arts Center, Fayetteville Public Library, ride bikes on the Fayetteville trails near our home, hang out with family and friends and take day or weekend trips to Eureka Springs and other places close by, like Branson.  Also, we visit our favorite local restaurants at least a few times a week.
If you could have a vacation anywhere this winter, where would it be? In the winter, I love to go someplace warm, like the beach. Our family is big on travel, so we usually take one or two big trips a year plus smaller weekend trips. For 2012, we are considering a 15-year anniversary trip (we went to Italy on our 10-year anniversary) on the west coast, driving Highway 1 from Big Sur to Carmel. My dream is to rent a convertible and stop at all the cute beach town B&B's and eat at some of the local fine dining restaurants.  I have a big list of places I want to travel, so it's hard to decide!
One thing I have been meaning to do is: Organize our family photos–I'm one-year behind.  I usually do this during my holiday break.
How do you unwind at the end of the day? At the end of the day, once Riley goes to bed, I take a hot bath and read for an hour or two.  I love to read–usually 2-3 books a week.
One word to sum me up … Loyal