Long before there was a Food Network, Christa Roy of Springdale was taping her own cooking segments with the help of her two younger sisters who served as culinary assistants.
Christa's mother still has the cake-making video her oldest daughter made illustrating how to, as the instructions say, "mix well by hand." Her mother walked into the kitchen during that part of the demonstration to find Christa wrist-deep in the batter. She had taken the directions literally.
Christa's family jokingly refers to her as Rachael Ray with her history of recipe-making recordings, bubbly personality and delicious kitchen outcomes. Christa, mom to a son and daughter, doesn't tape her own kitchen shows anymore (she has a full-time job that doesn't involve cooking), but she still dominates in the kitchen.
"My one and only hobby is cooking," she says. "I've tried scrap-booking, you name it, but being in the kitchen is my creative outlet."
Here are two of Christa's delicious recipes.
MEATBALLS
3 pounds ground beef
12 ounces evaporated milk
1 cup uncooked oatmeal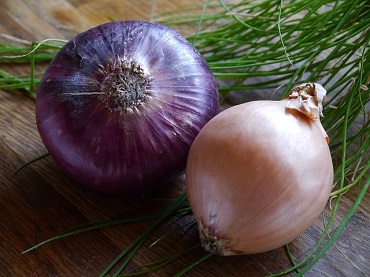 1 cup cracker crumbs
2 eggs, slightly beaten
½ cup finely chopped onion
½ teaspoon garlic powder
2 teaspoons salt
½ teaspoon black pepper
2 teaspoons chili powder
Directions: Combine all ingredients, mixing well. Roll into meatballs the size of walnuts. Put approximately 45 meatballs into a 9 X 13 baking pan. Bake at 350 degrees for one hour or until no longer pink. Take the remaining meatballs and freeze them for approximately four hours, then place in the freezer to bake later. While meatballs are baking, make sauce, which should be poured over meatballs the last 10 minutes of baking.
SAUCE (for approximately 45 meatballs or half of recipe):
2 cups ketchup
1 cup brown sugar
½teaspoon liquid smoke
½teaspoon garlic powder
¼ cup finely chopped onion
Directions: Cook on low until sugar is dissolved. Pour over meatballs last 10 minutes of baking.
TWICE-BAKED POTATOES ("the easy way")
10 to 12 red potatoes
1 clove garlic
1 cup cheddar cheese
¼cup green onions
1 tablespoon Morton's seasoning blend
Salt (to taste)
Pepper (to taste)
1 stick butter
Half 'n Half
Directions: Boil potatoes and garlic until tender then mix all ingredients with a mixer while slowly adding half n' half to desired consistence. Place potato mixture into a 9 X 12 baking dish and bake at 350 degrees until hot (about 30 to 45 minutes).
Note from the mamas: This post originally published on nwaMotherlode in April 2008. It was one of the first recipes we published on the website.