Thanks to Christine Ahern of Fayetteville for the following recipes that are just right for a nice Fall meal!
Chicken Chili:
1 lb or more of cooked chicken and sausage depending on how meaty you like it (can use just chicken if you'd rather)
Two cans of chicken broth
1 cup of salsa (or more)
2 cans of white northern beans, drained
1 1/2 cup of colby/monterey shredded cheese (can use cheddar)
Add salt and pepper to taste
Combine all ingredients in big pot and bring to a boil. Simmer for an hour or more to flavor.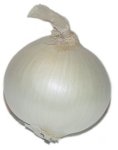 Vidalia Onion Cornbread:
1/4 cup (1/2 stick) butter
1 large Vidalia or other sweet onion, chopped
1 (8-ounce) package cornbread/muffin mix
1 egg, beaten
1/3 cup whole milk
1 cup sour cream
1 cup grated sharp Cheddar, divided
1/4 teaspoon salt
1/4 teaspoon dried dill weed
Preheat the oven to 450 degrees F. Spray an 8-inch square baking pan with vegetable oil cooking spray.
In a medium saucepan, melt the butter and saute the onion until tender, but not browned, for about 3 minutes. Remove the pan from the heat and add the muffin mix, egg, milk, sour cream, 1/2 cup of the cheese, the salt, and dill weed. Stir to combine. Pour into the prepared pan and top with the remaining 1/2 cup cheese. Bake for 30 minutes, until set and a toothpick inserted into the center of the cornbread comes out clean. Allow to cool slightly before cutting into 16 squares.
Note: Christine got this cornbread recipe from a Paula Deen cookbook.
Chocolate Chip Pumpkin Muffins:
2 cups sugar
2 cups canned pumpkin
1/2 cup canola oil
1/2 cup fat free vanilla pudding (I use yogurt sometimes)
4 large egg whites, lightly beaten
3 cups all purpose flour (I use the whole wheat flour)
2 tsp ground cinnamon
1 1/4 tsp salt
1 tsp baking soda
1 cup semisweet chocolate chips
1. Preheat oven to 350
2. Combine first 5 ingredients in large bowl, stirring well with a whisk. Lightly spoon flour into dry measuring cups; level with a knife. Combine flour and next 3 ingredients in a medium bowl, stirring well with a whisk. Add flour measure to pumpkin mixture, stirring just until moist. Stir in chocolate chips.
3. Spoon batter in muffin pans (the actual recipe makes 2 loaves of bread but I converted it into muffins). For muffins, cook for 20-22 min. For loaves, back for 1 hr and 15 min.
Attention, mamas: If you've got an awesome recipe you'd like to share with the rest of us, by all means send it in! We all get tired of the old standards and it's great to get recommendations from fellow women who are in the (kitchen) trenches with us. E-mail us your favorite recipes at mamas@nwamotherlode.com!