2 Blessed are those who keep His testimonies, Who seek Him with the whole heart!.    
Psalm 119:2  (NKJV)
 By Bro. John L. Cash
I work with a lot of preachers at the school where I teach, and we are always comparing notes. All of us had big crowds at our churches on Easter Sunday. We agreed that attendance is better on Easter because you always have an influx of "two-timers." Now, before you get the wrong idea, in preacher-talk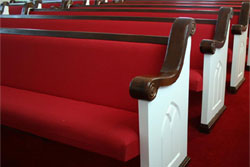 "two-timers" aren't people who are unfaithful to their spouses. A "two-timer" is a person who comes to church two times a year — on Christmas and Easter.
"You know," I said to my friends, "if a person considers himself to be a part of Christianity and doesn't come to church even on Easter, he's really fallen off the radar screen. A Christian who doesn't go to church even on Easter really isn't much at all."
One of my preacher friends gave a reply that I found particularly insightful. "Brother John," he said, "I look at it a little differently than that. The Lord has made me, and given me life and everything that I need, and sent His Son to die in my place so that I can have eternal life. If I don't go to His house to see Him every Sunday, I'm really not much at all."
Ouch! I think he hit the nail on the head.
In view of what God has done for you, don't be a two-timer.
Give your whole heart to God.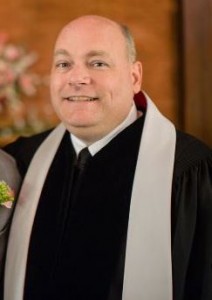 Dr. John L. Cash is the "Country Preacher Dad." He was raised in Stuttgart, Arkansas, and has spent the last 29 years being a country preacher in the piney woods five miles south of the little town of Hickory, Mississippi. (On week days has a desk-job at a public school, where he used to teach Latin on closed-circuit-television.)  He and his lovely wife, Susan, live in the parsonage next door to the Antioch Christian Church (where the Preacher has been swamped with standardized-tests at school this week.)  Their kids include Spencer (age 23), his wife Madeline (age 23), and Seth (age 20).