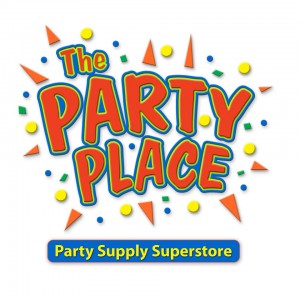 When we were visiting The Party Place recently we noticed some adorable banners, including one that had a picture of a baby on one side and on the other side, a picture of that baby all grown up and graduating from high school. SWEET.
It was for the graduate's family party and we thought it was genius, especially when the owner said it only cost $19.99.
We started thinking of all the possibilities for before and after pics on banners. What about a pic with braces and a pic without a few years later? Getting braces off is a great reason to party 😉
If you design your own (visit the Party Place website here to see more about it) you save $5 (bringing the price down to $19.99). You can ask for help designing, of course, or you can DIY. You just choose a professional design, personalize it, order it and pick it up at The Party Place Store (in Rogers, over by Pinnacle Hills Promenade Mall). You can look through a library filled with layouts and simply change text, font, colors, add clip art, what you want it to say and much more. You can upload personal photos to personalize your banner.
Here's a cute example of a personalized banner that The Party Place made for a 1-year-old's birthday party:

It only takes 3 days to process your order.
The banners can be used at birthdays, anniversaries, weddings, retirement, welcome home parties, to name a few. They also make lawn signs. Anyone having a baby?
The Party Place also makes photo collages like this one:
The Party places also has balloons, party supplies and decor, custom napkin engraving and more. Click here to visit The Party Place website or call them at 479-230-9494. If you stop by, tell them you saw their ad on Motherlode!