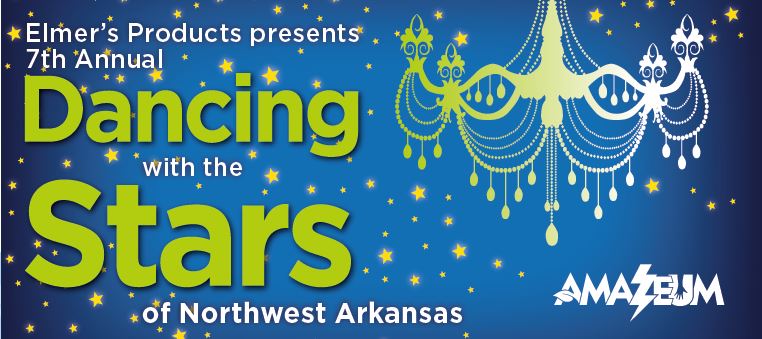 On Saturday, March 8, the John Q. Hammons Ballroom in Rogers will be transformed into a Dancing with the Stars of NWA extravaganza.
Last year, the fundraiser sold out with over 650 in attendance. The gala event features a sit-down meal, silent and live auctions, and as the signature feature of the evening: 5 celebrity dancers will perform with their talented dance partners.
March 8, 2014


Doors open at 6:30; Dinner and program 7 to 11 p.m.

John Q. Hammons Center, Rogers

Proceeds from this event will continue to support the progress of the Amazeum. The Amazeum (formerly known as The Children's Museum) will be approximately 45,000 square feet and is expected to open in 2015. The building will be located on J Street near Crystal Bridges and will incorporate exciting exhibits that encourage interaction. Additionally, the project will feature a 45,000 square foot outdoor exploration area inspired by the seasons.

Celebrity Dancers for 2014 are: Tina Winham (Nuk), Cindy Mac Naughton, Dr. Missy Clifton (Premier Dermatology), Wyley Elliott (Celebrate Magazine) and Rod Bigelow (Crystal Bridges Museum of American Art).
Honorary Chair: Duncan Mac Naughton, Executive Vice President, Chief Merchandising and Marketing Officer, Walmart U.S.
Celebrity Dancer bios:

Tina Winham
NUK
Tina Winham is a seasoned sales professional with a passion for improving the lives of women and children in Northwest Arkansas. As a marketing Team Leader for NUK, she still finds time to devote nearly 20 hours a week to the community. She is currently the Board President for the Northwest Arkansas Women's Shelter, President-Elect for the Junior League, a founding member of Susan Barrett's Women with a Mission for Mercy Hospital, and serves as the Board Chair for the Northwest Arkansas Emerging Leaders. Tina was inducted into the 2010 Northwest Arkansas Business Journal 40 under 40. Tina lives in Rogers with her husband, Jeff, and daughter, Lexy.
Tina is accompanied by dance instructor, Ellis Wyre.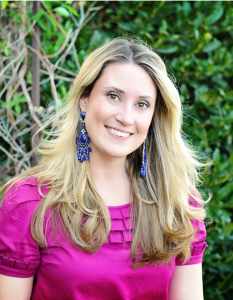 Cindy Mac Naughton
Cindy currently lives in Rogers with her husband, Duncan, and has four daughters: Ainslee 21, Miranda 19, Taylor 17, Saryn 17. She is actively involved in her daughters' activities and an active philanthropist in NWA. Cindy serves on the Northwest Arkansas Children's Shelter Board of Directors, the American Heart Association Fundraising Board of Directors. She is the Walton Arts Center 2014 Masquerade Ball Honorary Chairperson and is a Committee Member of the Northwest Arkansas Women's Shelter Fund Development. Cindy believes in the Amazeum project and says "When we lived in San Antonio our children loved hands on learning at their local children's museum. It provides access to children across the community that teaches and challenges kids in a fun environment."
Cindy is accompanied by dance instructor, Christian Sanchez.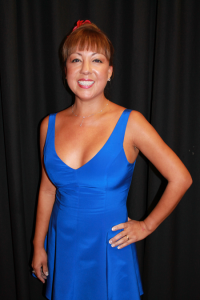 Dr. Missy Clifton, Dermatologist
Premier Dermatology and Skin Renewal Center
Dr. Missy Clifton is a native Arkansan from Dardanelle. She graduated summa cum laude from the University of Central Arkansas with a Bachelor of Science degree and a minor in interdisciplinary studies from the Honors College in 1995. She attended the University of Arkansas for Medical Sciences where she graduated first in her class from the College of Medicine in 1999. Dr. Clifton then completed a one year internship in Internal Medicine and a 3 year residency in dermatology at UAMS. She served her last year as chief resident at UAMS. During her residency, she received advanced training in the use of lasers, Botox® Cosmetic, chemical peels and dermal fillers for skin rejuvenation. Dr. Clifton enjoys the cosmetic side of dermatology, but her passion has always been treating diseases of the skin. She treats all types of skin conditions, from acne to skin cancer.
Her research interests have led to several publications in the Journal of the American Academy of Dermatology, Pediatric Dermatology and the Journal of Cutaneous Pathology. Dr. Clifton stays up to date with regular journal readings and participation in medical and cosmetic conferences.
Missy is accompanied by dance instructor, Michael Schreiber.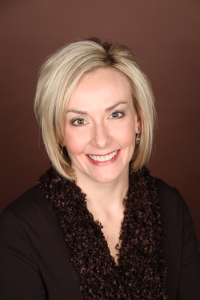 Wyley Elliott
Executive Editor, Celebrate Magazine
Wyley considers himself to be a "recovering banker" after 31 years of public relations and marketing experience that has taken him across the great state of Arkansas. Wyley's wife of 25 years, Stephanie, jokes that he took great pride in moving their family from Texas to Little Rock, Arkansas to Mountain Home, to Camden, to Hot Springs, and now to northwest Arkansas almost eight years ago.
Wyley is truly a "people person", specializing in building relationships and teams, and fighting for great causes that impact people in a positive manner. As Executive Editor of Celebrate Arkansas, Wyley is responsible for day-to-day operations, as well as public relations and marketing for the magazine.
In his spare time, Wyley enjoys swimming, spinning, and weight lifting, is a huge Arkansas Razorback fan, and is a proud member of Rotary International. Wyley, his wife Stephanie, and their two daughters, Aubrey and Aaryn, live in Bentonville.
Wyley is accompanied by dance instructor, Anna Sanders.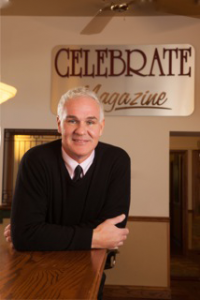 Rod Bigelow
Executive Director, Crystal Bridges Museum of American Art
Rod Bigelow has nearly 20 years of combined experience in financial and museum management. Bigelow joined Crystal Bridges Museum of American Art in 2010, serving as the deputy director of operations and administration. Most recently, he led the Museum's strategic planning process, resulting in a comprehensive plan that will focus the Museum for the next five years.
Prior to joining Crystal Bridges Museum of American Art, Bigelow was the chief operating officer at the Toledo Museum of Art, where he implemented a federal grant program to increase funding for the museum's sustainability projects, initiated collaboration with local nonprofit organizations, and coordinated planning and pre-construction activities for a new contemporary gallery space. He holds a master's in business administration degree from Pacific Lutheran University in Tacoma. In 2012, he completed the Museum Leadership Institute sponsored by the Getty and Claremont Graduate University. He has served on the board of directors of the Children's Museum of Tacoma and currently serves as a director of Downtown Bentonville, Inc.
Rod is accompanied by dance instructor, Amy Hulse.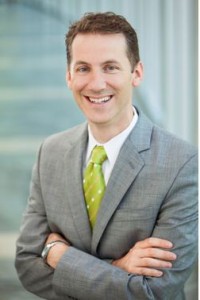 For tickets and more information about Dancing with the Stars of NWA, click here!