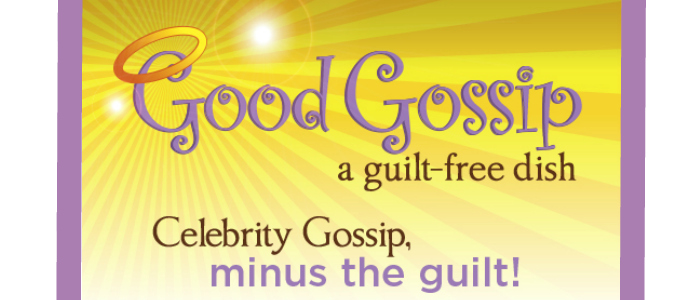 Yes, we do love a little celebrity gossip but we also know it's not cool to do something we teach our kids NOT to do. It's never okay to indulge in stuff meant to humiliate or hurt another person. That's why we came up with the concept of "Good Gossip," which is celeb news minus any mean stuff. Have as much as you want and share it with your celeb-loving friends because this "dish" is all guilt-free.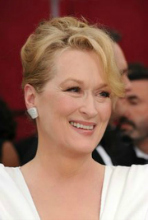 Okay, so we're giving the "Quote of the Month" award to the awe-inspiring Meryl Streep, who recently said this when asked what advice she would give to her 18-year-old self: "Don't waste so much time thinking about how much you weigh. There is no more mind-numbing, boring, idiotic, self-destructive diversion from the fun of living." Amen, Meryl.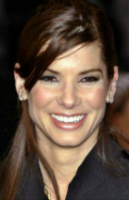 Oh, we love reading happy news about celebrity mama, Sandra Bullock. According to a People magazine report, she is dating a photographer named Bryan Randall (and he's a hottie). Bryan photographed her super cute son, Louis, for his kindergarten graduation photo. Beca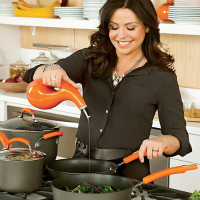 use he is also a parent, he respects that Louis is her No. 1 priority. The couple have been photographed walking arm-in-arm and looking pretty happy.
Celebrity chef Rachel Ray recently renewed her wedding vows at a castle in Italy. Rachel and her husband, John Cusimano, got married there 10 years ago and often return to the special spot with family an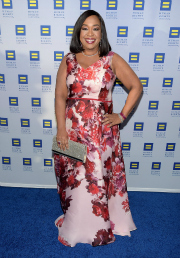 d friends. Speaking of family, they brought their fur baby, a rescued dog named Isaboo, along on their romantic trip back to Italy.
The creator of shows like Grey's Anatomy and Scandal, Shonda Rhimes, looks like a whole new person. She recently lost more than 100 pounds after deciding that she needed to lose weight in order to live a longer, healthy life for her kids. (She's a single mom to three daughters.) Because she spends so much of her time sitting and writing for her hit shows, she moved a treadmill into her office so she can walk while watching show footage. She also ate smaller portions, w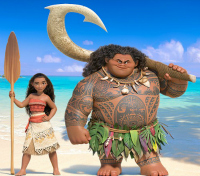 hich she said has been hard work. She talks about the weight loss journey and lots more in her new memoir called "Year of Yes" which will hit bookstores next month.
For those of us who still love Disney's The Little Mermaid, this is exciting news. There's going to be a new princess in town soon! A 14-year-old actress named Auli'i Cravalho said she wanted to be a Disney princess when she was a little girl. Then a casting director heard her sing in a contest and suddenly she became the lead voice in a new Disney animated film called Moana, which will hit theaters in 2016. It's about a girl who sails across the uncharted South Pacific, and the film will be directed by the same person who directed The Little Mermaid. Dwayne Johnson will voice another one of the movie characters named Maui. Can't wait to see it!
Source: People magazine, October 19, 2015 issue