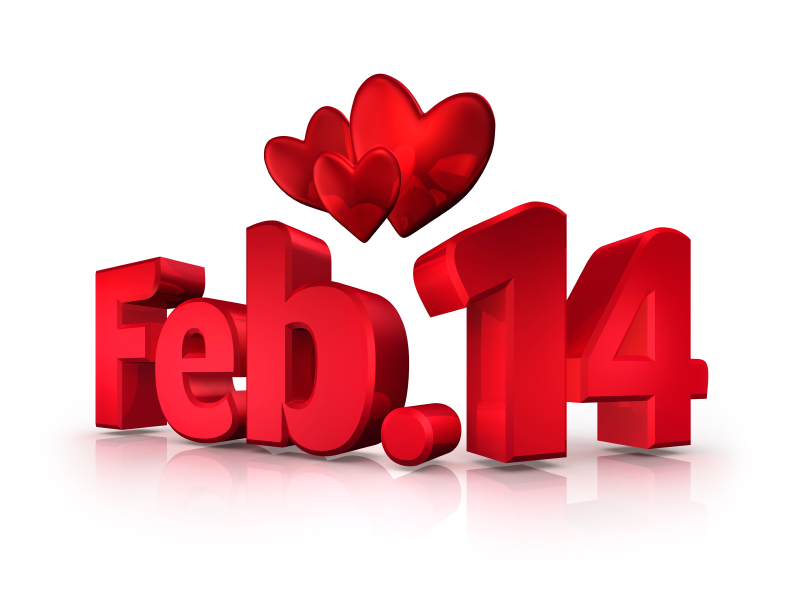 Okay, we've all been cooped up in the house for TOO LONG! So we dreamed up a Valentine's Day inspired getaway that will cure your cabin fever. The winner of this week's giveaway will win one free night at the posh Aloft Hotel in Rogers  plus dinner at Crabby's restaurant!
Last February, we published this same "giveaway getaway" and it was hugely popular with our fellow mamas, collecting well over 250 comments and entries in just a few days. This is the perfect way to "get away from it all" without going too far. We love "stay-cation" weekends, particularly for moms who are often reluctant to travel too far from the kids. You can score a gazillion "cool wife" points if you take your husband away for the weekend. Or use the hotel stay as a fun girls' weekend with a friend, sister or your own mom. You can book the hotel room on a date that works best for you.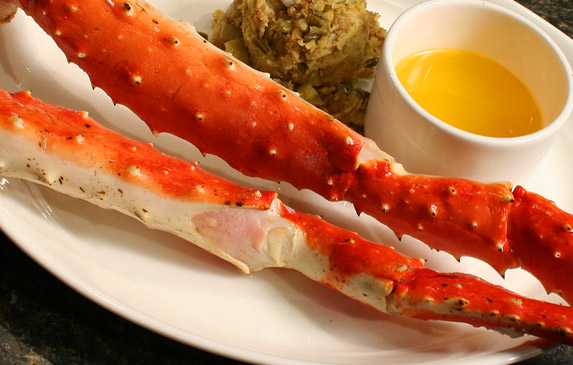 ABOUT THE FOOD: If you've never been to Crabby's, then this dinner gift certificate will be a huge treat. The atmosphere is upscale and urban, and the food is incredible. Crabby's is known for its seafood specialties like crispy calamari, bacon-wrapped shrimp and Chilean sea bass, but they also have incredible steaks, pork chops, chicken, pasta and beautiful salads. Click here to see the amazing menu which we guarantee will make you hungry just reading it!
Whatever you do, be sure to save room for dessert. With things like Molten Lava Cake, Chocolate Smores Brulee, and Key Lime Pie on the menu, you'll definitely want to finish off dinner with something sweet. As for service, one of the best things about going out to dinner is being taken care of and waited on — you know, the same way you wait on your kids all week! So rest assured the Crabby's staff will make sure you feel like a V.I.P. When you're done having dinner, you can literally walk right across the street to the Aloft Hotel!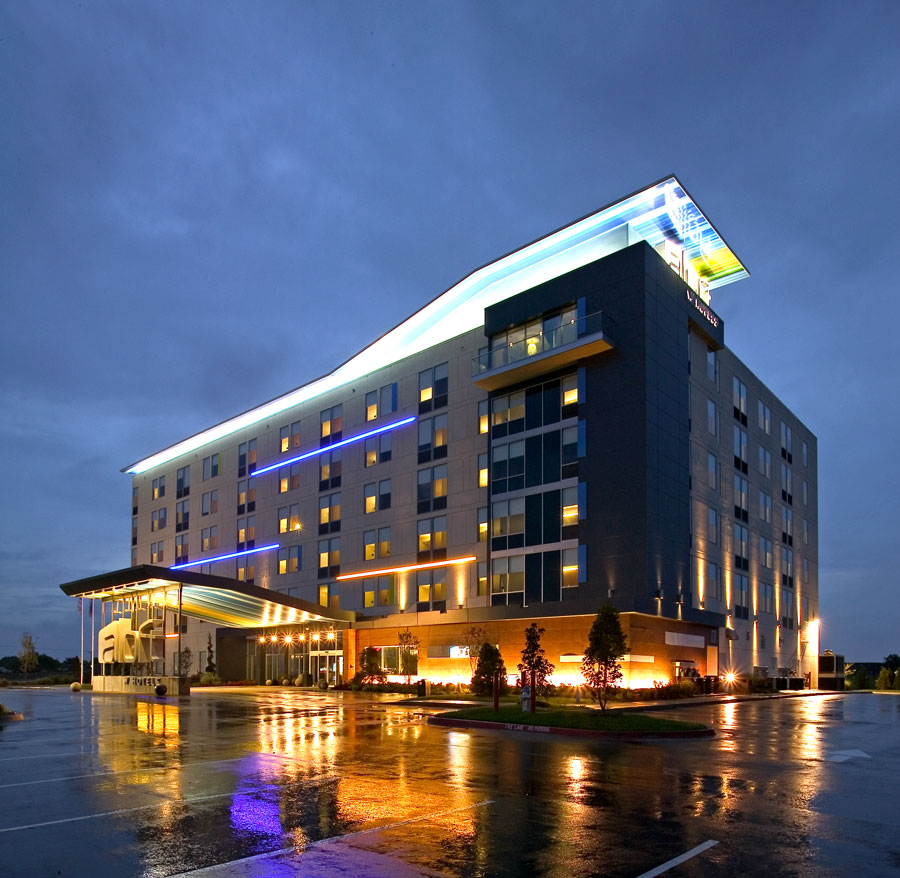 ABOUT THE HOTEL: We're sure you've spotted the Aloft Hotel from Interstate 540 as you drive through Rogers. It's distinctive architecture makes it a stand-out landmark, and it has a very metropolitan, upscale vibe inside and out. The decor has a modern, clean feel but still feels warm and inviting. The minute you hit the lobby, you get the feeling that this is a place where you'd like to hang out for a while.
If you're in the mood to venture out, the Aloft is less than 5 minutes away from the Promenade Mall, the Malco movie theater, Village on the Creeks shopping plaza and lots more.
While you're relaxing at the hotel, you can enjoy the cool lounge, bar, outdoor spaces, and fitness center. And we know you'll love the bright, airy guest room, which has 9-foot ceilings, huge windows, an over-sized walk-in shower, a luxurious bed and much more. Sleep late at the hotel, if you want, because the kids won't be there to wake you up too early. 🙂 When you do climb out of bed, you'll be treated to a complementary breakfast at the hotel to complete your stay.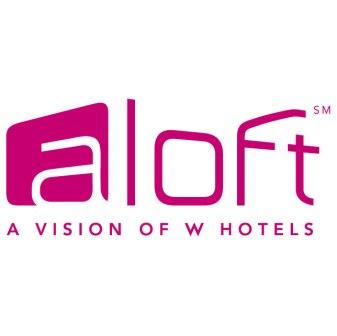 HOW TO ENTER: If this getaway sounds great to you, it's time to get busy and throw your name in the online hat. In the spirit of Valentine's Day, we're asking you to put your name in the drawing by clicking the orange comment button below and writing a short "love note" to someone special in your life. You can write one to your husband or significant other, or you can write one to your kids, your friends, your parents — anyone who has a special place in your heart. Your note can be sweet, sappy, funny or anything in between. Winners are chosen at random, not based on the comment, so just be yourself.
If you don't want your love note posted online, just email it to us at giveaways@nwaMotherlode.com. (Send it to your sweetheart, too!)

HOW TO INCREASE YOUR ODDS: Help us spread the word about the giveaway by emailing your friends and family about the giveaway. We'll give you an extra chance to win for every person you tell. Just be sure to put giveaways@nwaMotherlode.com on the CC line of your note so we can give you proper credit.
Good luck in the "Getaway Giveaway", and enjoy reading all the great love notes. We'll choose a winner at the end of the week and email the lucky mom.
P.S.: Our love note of appreciation goes out to our great website sponsors who make it possible for us to bring local moms opportunities like this one. And to our fellow moms who read the site, we thank you for making time for us in your busy day and for continually inspiring us to create this online retreat that's "just for us moms." Happy Valentine's Day!