As most mothers know, one of the best ways to make sure our kids are happy and secure is to make sure our marriages are happy and secure. It's easy to get busy with kids, work, life and accidentally let a relationship starve on the "back burner." But here's something we can do to make sure that doesn't happen.
We recently found out about an opportunity we think is GREAT for any couple — married, engaged or dating. This "Couple Check-up" is done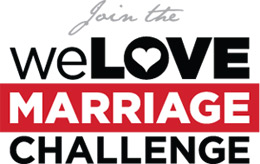 online and normally costs about $30 and is usually only available when you're working with a counselor. But during the month of February, NWA Healthy Marriages has teamed up with Chick-fil-A (a Motherlode sponsor) and the radio station 101.1 KLRC to offer the check-up at no charge.
You'll need a promo code to take the check-up, so here it is: NWA-PSA-2XCXXJ. Just type in that code when you're prompted. You can find the Couple Check-up on the NWA Healthy Marriages website by clicking HERE.
Even if you're as giddy as a school girl in your relationship, this is an opportunity to use an in-depth,  professional tool which will help map out the strengths in your relationship as well as the areas that you can strengthen. Don't worry… there's no "pass/fail" grade here. Just take the check-up and use the insights it gives you to make your marriage or relationship even better.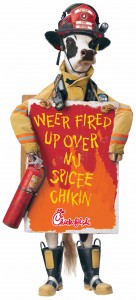 And remember that tonight (Valentine's night) is the first night Chick-fil-A is offering "date night" for couples in Northwest Arkansas. Date nights will also be hosted on the 21st and 28th at Northwest Arkansas Chick-fil-A locations.
During date night, a special section of the restaurant will be reserved just for couples, complete with table cloths, mood lighting and live music. Perhaps you can spice things up over a Spicy Chicken Sandwich while the kids have fun in the play area!
You do not have to register for Date Night, and you can dine in or take out.
Click here for more info on date nights at Chick-fil-A during February.