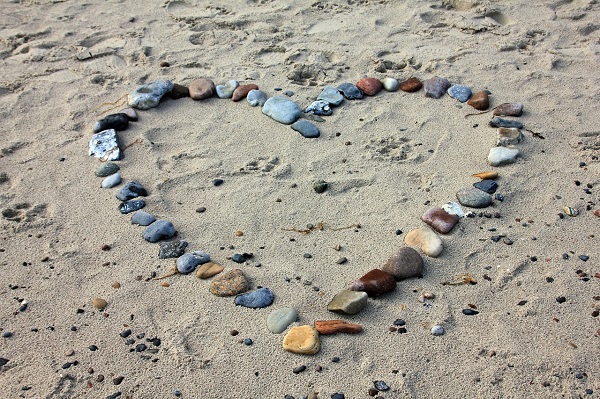 OK, show of hands: who needs a mama break?
::Whoosh:: That was the sound of hands going up all across Northwest Arkansas.
Sometimes you just need to get away, but it sounds like crazy talk to say you're going to fly or drive somewhere far away from the kiddos.
That's when a LOCAL overnight stay makes sense. You get away for the night, recharge with your husband (or your besties) and still make it to your kid's events — or work — on Monday. The manager at the Hyatt Place in Rogers totally gets it and she said bring it on! So today we're giving away an overnight stay at Hyatt Place, which the winner will be able to use on Valentine's Day night (which is a Saturday, how fun!) or another night if you can't get an overnight sitter for the kids on that particular day.
This is the perfect way to "get away from it all" without going too far. Sound like something you'd like to win? We thought so!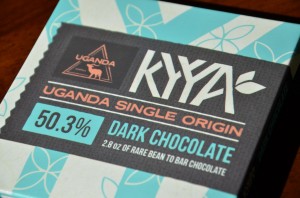 And how about if we also include a Valentine's Day basket of chocolate bars from an amazing Northwest Arkansas chocolate company? Kyya Chocolate is all hand made here in NWA and a portion of sales goes to orphans.
The owners are passionate about people — and chocolate!
The winner will receive:
10 Kyya Artisan Chocolate Bars – Each bar is made from single origin premium cocoa beans from a variety of countries including Ecuador, Uganda and Madagascar, just to name a few.
1 Kyya Super Dark Artisan Baking Bar – made from single origin beans from Ghana.
♥Oh, and one more thing!We're including a dinner gift certificate courtesy of NWARestaurants.com to use at Ruth's Chris! (The gift certificates from NWARestaurants.com are called "Penguin Bills," and you can find them online by clicking here.)
♥ABOUT THE HYATT PLACE HOTEL:  We're sure you've spotted this hotel from the interstate as you drive through Rogers (it's at 4610 W. Walnut St). Their logo has the cute dots that we always notice when we're over that way. We love the upscale vibe of this hotel inside and out.
While you're relaxing at the Hyatt, you can enjoy the (coffee, beer and wine) bar, grab 'n go items at the Gallery Market, the fitness center and more. And we know you'll love your bright, airy guest room. Sleep late at the hotel, if you want, because the kids won't be there to wake you up too early. When you do climb out of bed, you'll be treated to a complimentary "A.M. Kitchen Skillet" breakfast at the hotel to complete your stay. Here are a few other luxuries:
Free Wi-Fi everywhere
Swiveling 42″ flat screen HDTV
Contemporary bathroom
Luxury skin and hair care
Mini-fridge
Click here to see more pics and read about what they have to offer.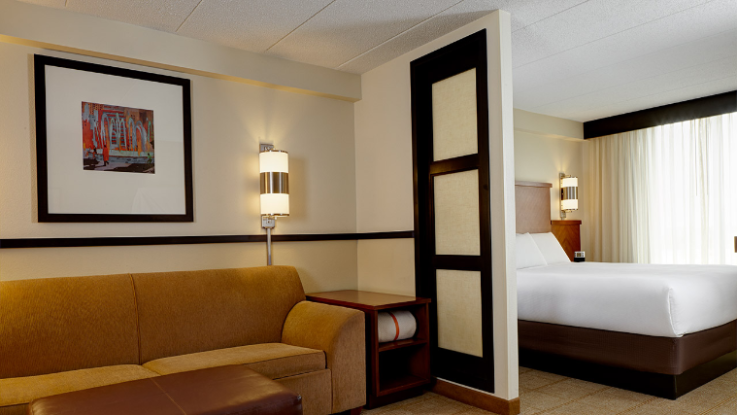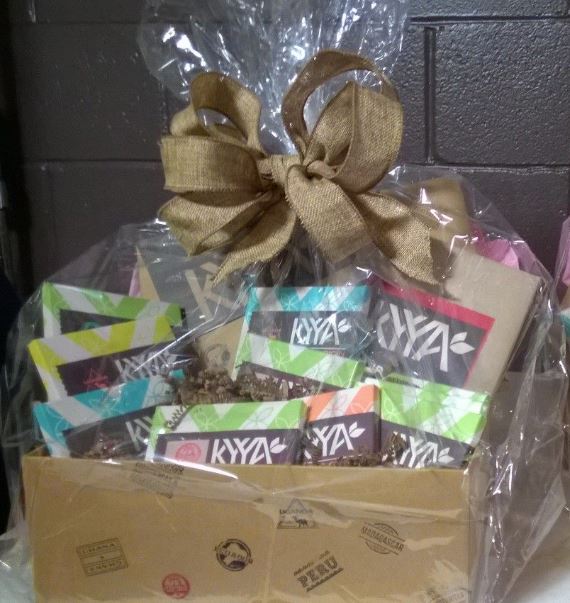 ♥ABOUT THE CHOCOLATE: The owners, Ben Butler and Rick Boosey, are all about chocolate in every form and they have built relationships with local farmers around the globe. They also pay them above fair trade prices for their cacao beans.
From hand-grinding beans from a single farm to hand-molding each bar, Kyya makes small batches of chocolate to maximize the flavor inherent in the individually-sourced beans. No artificial flavors or additives.
They are among a select few artisan chocolate makers who make their own cocoa powder and cocoa butter.
And this is so cool: They give 10% of their net profits to orphan care initiatives around the world "because life is about sharing the good things we have with others". The Kyya team has 6 adopted children within their families. Love it!
As the Kyya guys say, "Help us share the good things: buy a bar, share and enjoy!"
Click here to see some of the retail locations that now carry Kyya Chocolate.
♥HOW TO ENTER: If this getaway sounds great to you, it's time to get busy and throw your name in the online hat. In the spirit of Valentine's Day, we're asking you to put your name in the drawing by writing a short "love note" to someone special in your life. You can write one to your husband or significant other, or you can write one to your kids, your friends, your parents — anyone who has a special place in your heart. Your note can be sweet, sappy, funny or anything in between. Winners are chosen at random, not based on the comment, so just be yourself. Just click on the words "leave a comment" at the bottom of this post.
If you don't want your love note posted online, just email it to us at giveaways@nwaMotherlode.com. (Send it to your sweetheart, too!)
♥HOW TO INCREASE YOUR ODDS: Help us spread the word about the giveaway by emailing your friends and family about the giveaway. We'll give you an extra chance to win for every person you tell. Just be sure to put giveaways@nwaMotherlode.com on the CC line of your note so we can give you proper credit.
(You can also earn an extra chance to win by signing up to receive the free email newsletter we send once a week. Click here to sign up.)
♥BE SOCIAL: You can also earn extra chances to win by commenting on our Facebook page, following us on Twitter or following us on Pinterest. If you do any of those, just mention it in your comment or email so we can give you proper credit.
Good luck in the "Getaway Giveaway", and enjoy reading all the love notes. We'll choose a winner at the end of the week and email the lucky mom.
P.S.: Our love note of appreciation goes out to our great website sponsors who make it possible for us to bring local moms opportunities like this one. And to our fellow moms who read the site, we thank you for making time for us in your busy day and for continually inspiring us to create this online retreat that's "just for us moms." ♥ Happy Valentine's Day! ♥