Happy Spring Break!
We know not everyone is taking the week off, but you can take a mini vacation just by picking up a book.
Here are a few you might try this week — or anytime!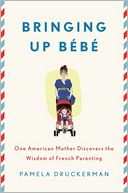 Bringing Up Bebe: One American Mother Discovers the Wisdom of French Parenting. This is a pick for this month's Book Club meeting. It's written by American journalist Pamela Druckerman, who had a baby in Paris and learned some valuable lessons from French mothers while raising her own kids.
She says the French parents don't claim to be doing anything special, but it got her attention when she noticed that most of the French babies slept through the night at two or three months (while those of her American friends took a year or more).
Kids and food (or how to raise gourmet eaters?) is also a topic she tackles.
From the Barnes & Noble overview: Motherhood itself is a whole different experience in France. There's no role model, as there is in America, for the harried new mom with no life of her own. French mothers assume that even good parents aren't at the constant service of their children and that there's no need to feel guilty about this. They have an easy, calm authority with their kids that Druckerman can only envy.
Of course, French parenting wouldn't be worth talking about if it produced robotic, joyless children. In fact, French kids are just as boisterous, curious, and creative as Americans. They're just far better behaved and more in command of themselves."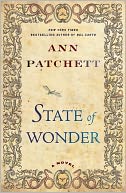 We're really looking forward to reading State of Wonder by Ann Patchett, a fabulous author. We've heard good things about it. From Barnes & Noble:
Award-winning, New York Times bestselling author Ann Patchett returns with a provocative and assured novel of morality and miracles, science and sacrifice set in the Amazon rainforest. Infusing the narrative with the same ingenuity and emotional urgency that pervaded her acclaimed previous novels Bel Canto, Taft, Run, The Magician's Assistant, and The Patron Saint of Liars, Patchett delivers an enthrallingly innovative tale of aspiration, exploration, and attachment in State of Wonder—a gripping adventure story and a profound look at the difficult choices we make in the name of discovery and love.
Author Jane Green has a brand new book out called Another Piece of My Heart and judging by the description, it will have enough drama to keep you awake on the beach.
The Barnes & Noble overview:
From the New York Times bestselling author of JEMIMA J, and THE BEACH HOUSE, comes Jane Green's most emotional and powerful novel yet:  a story that explores the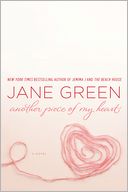 complications of a woman marrying into a ready-made family, and the true meaning of motherhood.
Andi has spent much of her adult life looking for the perfect man, and at thirty-seven, she's finally found him.  Ethan—divorced with two daughters, Emily and Sophia—is a devoted father and even better husband.  Always hoping one day she would be a mother, Andi embraces the girls like they were her own. But in Emily's eyes, Andi is an obstacle to her father's love, and Emily will do whatever it takes to break her down. When the dynamics between the two escalate, they threaten everything Andi believes about love, family, and motherhood—leaving both women standing at a crossroad in their lives…and in their hearts.