By Marci Tate
With the holidays fast approaching, take some time for yourself and curl up with a good book. (Click on the cover of each book to go buy the title at Barnes & Noble.)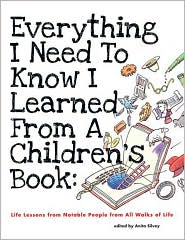 No one can deny that certain books have a deep and profound impact on a person's life. In Everything I Need to Know I Learned from a Children's Book: Life Lessons from Notable People from All Walks of Life edited by Anita Selvey, there are 110 society leaders telling about children's books and the impact on their lives.
One side of the page features an excerpt of the book being discussed, while the other side of the page features the essay from the notable person. This book is just fun for browsing and for sharing.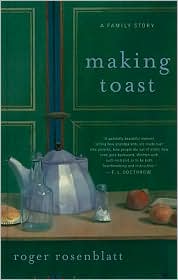 Making Toast: A Family Story by Roger Rosenblatt is the true story of a family turned upside-down from the premature death of a young mother, daughter, sister, friend. Roger Rosenblatt's daughter, Amy, died suddenly at the age of 38. With three young children to care for, Roger and his wife Ginny, move in with their son-in-law to help care for the kids.
From the ordinary days to the days of immense grief, Roger Rosenblatt leaves the reader feeling like part of the family or at least a very close friend. The title, Making Toast, comes from the fact that one household thing Roger has mastered in the loss of his daughter, is how to make toast just the way his grandchildren want it. This book runs the gamut of emotions from heartbroken to hopeful.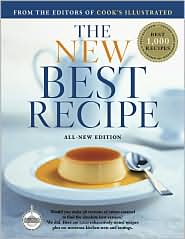 The New Best Recipe: All-New Edition from the editors of Cook's Illustrated magazine have created a cookbook that could be described as a necessary kitchen reference guide. America's Test Kitchen will test variations of a recipe up to 50 times and then share their secrets.
What is the best canned product for that recipe? In what order should you put the ingredients for mashed potatoes (you don't put them all in at once!)?, who makes the best bakeware?, and more. While you won't find full color photographs, you will find step-by-step illustrations for many recipes. It is very detailed, very hefty and a handy book to keep in the kitchen.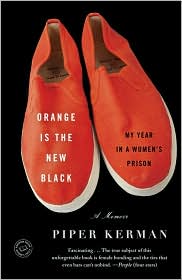 What is prison really like for a woman? What if the woman is well-educated with a promising career? Piper Kernan tells the story, Orange is the New Black, of her trip to federal prison after her drug smuggling past caught up with her.
Piper writes about her fellow prisoners with such description, that it feels as if you have met them. Keeping her wits about her, Piper makes friends and learns to cope with the bleak system that runs our prisons. This book will stay with you long after you read it.
For a more light-hearted book, try Last Night at Chateau Marmont by Lauren Weisberger. Brooke Alter is married to struggling musician Julian Alter. She is working two jobs and dreams of opening her own nutritional counseling office.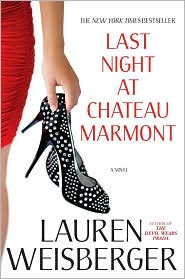 Brooke is head over heels in love with Julian and is forced to figure out if that will be enough when he becomes an overnight star after a performance on Jay Leno. As his star is rising, the paparazzi are all over him and their marriage. Brooke is supported by a best friend and family members who watch as things begin to unravel for the happy couple. Entertaining and perfect for a reading under the covers on a cold night!
Marci Tate of Fayetteville is a busy wife, mom of two, avid reader (when time allows) and Library Media Specialist at Vandergriff Elementary School.