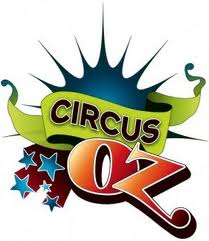 The circus is coming to town! But this is not your grandmother's circus.
It's a contemporary, quirky one-of-a-kind circus delivered by Circus Oz, Australia's most-loved circus troupe. They'll be performing at Walton Arts Center March 29th through April 3rd, and we've got two tickets to give to one Motherlode mama for the opening night performance on March 29th at 7 p.m.
This is a show that will be great for the whole family because it includes acrobatics, aerial artists, comedy and music. This group of performing artists has been delivering circus magic for 33 years, so it's sure to be a great show.
HOW TO ENTER: At one time or another, every busy mom feels like she's at the center of her own family circus. When is that time for you? (Mornings before school and work? The week leading up to Christmas? The kids' bath and bedtime routines?) Click the big orange comment button below and tell us when you feel like the circus ringmaster. You may also email your answer to giveaways@nwaMotherlode.com.
For me, it's that time after school when everyone needs help with their homework, everyone wants a snack, I have n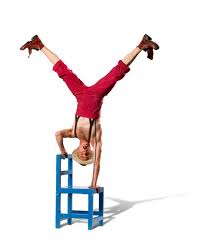 o idea what we're having for dinner yet and there are only 10 minutes left before we need to be heading to basketball practice or soccer or piano or gymnastics. It's chaos in motion. Where's a lion tamer when you need one?
HOW TO INCREASE YOUR ODDS: It's easy to increase your odds because all you need to do is help spread the word about the giveaway. Just send an email to your friends/family and tell them about this giveaway. Be sure to put giveaways@nwaMotherlode.com on the CC line of your email so we can give you an extra chance to win for each person you tell. Simple as that.
TICKET INFO: To take luck out of the equation, you can purchase tickets by calling the Walton Arts Center box office at 479-443-5600 or by clicking HERE to see ticket availability online.
Good luck in the giveaway. We hope to see you at the circus!