12 Then He also said to him who invited Him, "When you give a dinner or a supper, do not ask your friends, your brothers, your relatives, nor rich neighbors, lest they also invite you back, and you be repaid.
 13 "But when you give a feast, invite the poor, the maimed, the lame, the blind.
 14 "And you will be blessed, because they cannot repay you; for you shall be repaid at the resurrection of the just."  Luke 14:12-14 (NKJV)
By Bro. John L. Cash, "Country Preacher Dad"
When our boys were small, we once did something that was so much fun that Susan and I still talk about it. We threw a party for no reason. It was nobody's birthday, and it wasn't a holiday. We announced in the church bulletin that the next Saturday we were having a "Cowboy Party" and that all the little boys should come. The results were astounding.
We didn't go to much fuss in preparing for the party. We built a campfire in the backyard. (You can do that when you live out in the country.) We bought hot dogs and marshmallows and straightened out some coat hangers. We opened bags of chips and put cans of drinks in an ice chest. Then we waited.
At three o'clock, moms started to arrive with carloads of young ranchers and ropers, all wearing hats and gun-belts with six-shooters. One three-year-old (who was accompanying his older brother and was technically too young to come to the party) stood back with his mother and shyly asked if he might come to the party, too. Of course we said "yes." You can't have too many cowboys at a cowboy party.
Minutes later he knocked on the door and said, "I didn't get a gun." We scrounged around and found him one. He said, "I didn't get a belt, either." I quickly cut down one of my old work-belts to make him a makeshift holster.
And then the afternoon of cowboy adventures commenced. There were showdowns at high-noon, train robberies and bank heists.  There were gunfights with invading tribes, jail escapes, and leisurely suppers around the campfire. Just as those old church newsletters always say, "A good time was had by all."  It was wonderful. Since then, I've always believed that the best parties are the ones that you throw for no reason at all.
Did you know the Lord Jesus highly recommended giving parties for no special reason? In today's gospel (at the top) He admonishes us to have dinners and banquets, especially if we invite those who are seldom invited to a party.
So find something to celebrate this week, and reach out to those who are forgotten. You'll have a great deal of fun — and our Lord promises an eternal reward.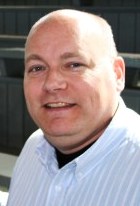 Dr. John L. Cash is the "Country Preacher Dad." He was raised in Stuttgart, Arkansas, and has spent the last 26 years being a country preacher in the piney woods five miles south of the little town of Hickory, Mississippi. (On week days he has a desk-job at a public school and teaches Latin on closed-circuit-television.) He and his lovely wife, Susan, and his sons, Spencer (age 20) and Seth (age 17) live in the parsonage next door to the Antioch Christian Church (where two little girls once hosted a "Dance Party" for no reason. It was a smashing success.) He would love to hear from you in an email sent to jcash@scott.k12.ms.us.