I just downloaded this e-book on my iPad and I'm loving it already. It's the PERFECT book to read during the weeks leading up to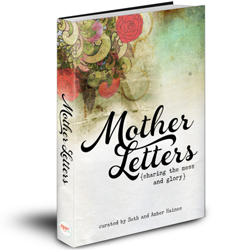 Mother's Day, and it would also be a wonderful gift for Mother's Day — to your own mom, to yourself or to a friend. Mother Letters is an e-book and it just hit electronic store shelves this week. The book's introduction drew me in and then the first letter in the book sealed it for me — incredible.
Compiled by a married couple here in Northwest Arkansas — Amber and Seth Haines — the back story about how this book was born is as touching as the book itself. For Christmas 2008, Amber and Seth decided to make gifts for each other instead of buying them and putting an additional strain on the family budget. At that time, Amber was a VERY busy mama of three boys all under the age of 3-years-old. (She recently welcomed a fourth baby boy to the Haines family!)
Knowing how much Amber loves to read, Seth decided to put together a collection of letters written by mothers, as a source of inspiration and encouragement that Amber would always have when she was having one of "those days". (You know the kind. Kids have the stomach flu. Washing machine broke down again. Haven't had time to shower in 3 days. We've all been there.)
The collection of letters has now grown into an e-book, which not only includes 52 letters but also 26 photos of motherhood in action. I love the look of this e-book, with mom quotes in colorful lettering and wonderful snapshots in vintage-looking Polaroid frames. The letters themselves are from women across the globe in different stages of parenting but the theme of motherhood as a messy but beautiful journey resonates through the entire collection.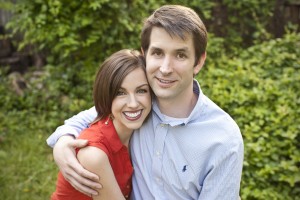 Here's part of the introduction, written by Amber, that grabbed me:
"I push away that woman in my imagination who tells me who I'm supposed to be if I want to be "good," to be doing it right. I push away even what I think another mother's life seems to be, the vacuum lines in her carpet.

But here gathers, Mother, women who are for you, women confessing how little any of us know and how precious it is to just be right where we are and who we are. When you tell me the truth about who you are and who I am, you change lives. Your voices change lives."
Here's where you can download the book:
ibookstore.com
A portion of proceeds from the sale of Mother Letters will be donated to The Mercy House, a nonprofit organization that provides housing, spiritual training, educational opportunities, and counseling for pregnant girls living in the streets of Nairobi, Kenya.
For more information, visit MotherLetters.com where you can also submit a letter of your own.