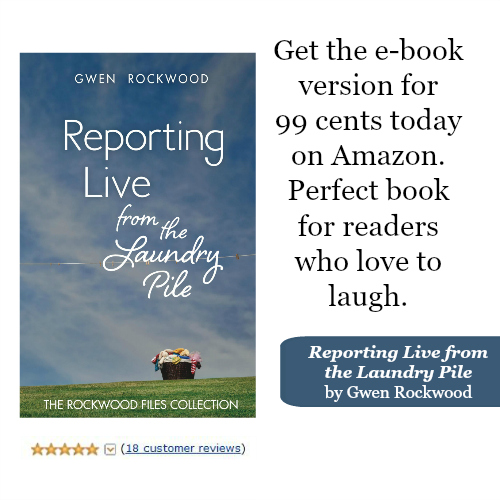 Happy Friday, mamas!
It's cold and might even snow this weekend, so it's a good time to cozy up with a fun book by the fire. And we've got a great recommendation for you because Gwen's book, Reporting Live from the Laundry Pile, is on an Amazon special promotion right now which means you can get the e-book version for 99 cents. (That deal will be over by the 20th so grab it while you can.)
You can also give the e-book to a friend (and even schedule the day it arrives in their inbox) so this would be a great way to give a few holiday gifts without
spending too much money.
In addition to being the co-founder of nwaMotherlode.com, Gwen is also a syndicated newspaper columnist who writes about marriage, motherhood, kids, pets and more, and this book is a collection of columns that her newspaper readers have loved most over the past 18 years.
Click HERE to see read the reviews posted by Amazon readers, and get the e-book version for yourself or a friend. Stay warm this weekend, and Happy Reading!