Don't say you're too busy to read, mamas. We know you're busy. Crazy busy. So busy you barely have time to shower. We get it. We're right there with you. But we double-dog dare you to read anyway. Why? Because it's SO good to get away from it all every now and then, and a book will totally do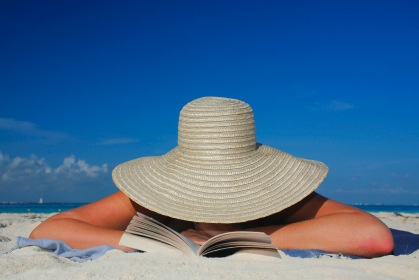 that for you — no frequent flier miles required. And reading, by its very nature, requires you to do it alone, which means you'll get that down time for yourself you've been craving for so long.
But here's the very best reason — the one you can't refuse: Read a book you love because it's GOOD FOR THE CHILDREN, and good mommies like you always do what's good for the children, right? One of the best ways to get your own kids hooked on reading is to show them that it's so much fun that even grown-ups do it every chance they get. Show them that reading is so important that you actually make time for it (instead of waiting for "one day" when you might magically have more time). And don't tell us you're way too behind on the laundry. We're all behind. You'll get used to it. Besides, nobody is handing out medals for being all caught up on folding the towels. 🙂
If it's been forever since you've read a book that you couldn't put down, you need to dive back in with a good beach book. A beach book isn't too heavy, isn't too long, doesn't have a zillion characters to keep up with, and won't make you ponder the meaning of life or reach for a dictionary. A beach book just wants you to have a good time. So we've picked two of our favorite beach books by an author, Emily Griffin, who keeps you turning pages and always provides a satisfying ending. The first book — Something Borrowed — was turned into a movie that is still showing in some theatres. After you read the book, you could also rent it on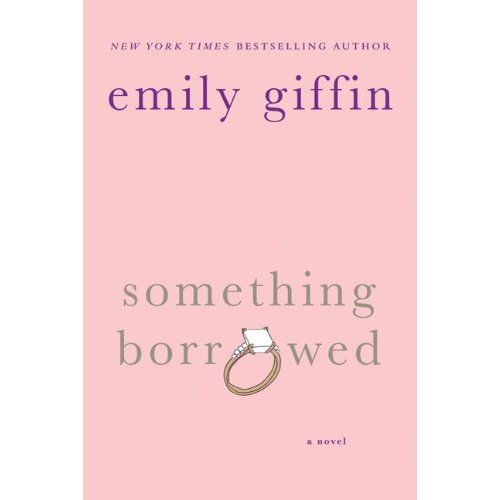 DVD. I saw the movie a few weeks ago and LOVED it nearly as much as the book itself. The casting was perfect.
Something Borrowed, by Emily Griffin
What it's about: Two friends, Rachel and Darcy, have grown up together and are as close (and as secretly competitive) as two sisters. But Darcy has always been the dominant and often manipulative one, and Rachel is the "good girl" who always plays the cooperative sidekick role. But then one night Rachel has a few too many drinks and confesses to Darcy's fiance, Dex, that she had a huge crush on him in law school (before he met Darcy) but was always too chicken to say so. That confession triggered a HUGE chain reaction because Dex said he always had a thing for Rachel, too, and only pursued Darcy because he thought Rachel wasn't interested. So…a drunken kiss leads to an affair, and it may be the only affair you'll ever read about where you don't hate the cheaters. You'll feel absolutely compelled to see what happens next.
Something Blue, by Emily Griffin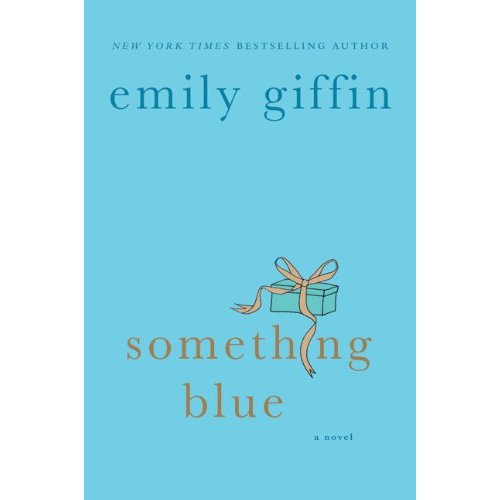 What it's about: This book basically picks up where Something Borrowed leaves off, only this one is told from Darcy's point of view which makes it totally different from its predecessor. Darcy takes us along as she tries to figure out how to be single, pregnant and fabulous enough to snag a handsome rich man in London. But somewhere along the way, she realizes it's time to become more than the spoiled, shallow beauty that she always was in her twenties. With the help of her new roommate, she finally figures things out and finds love where she wasn't even looking for it.
And if you like those two beach books, try these two other titles by Emily Griffin, which I also enjoyed. Click on each title to read more about it.
Baby-proof (I haven't read this one yet, but it's on my nightstand!)