By Marci Tate, Vandergriff Elementary School
Baby, it's cold outside and what better time to find a great book to snuggle up with. Grab your hot cocoa, favorite slippers and something good to read to battle the winter blahs. 
Just for fun and laughs, try to get your hands on a copy of Cake Wrecks: When Professional Cakes go Hilariously Wrong by Jen Yates. The author started a popular blog called CakeWrecks.com and was inspired to write a book collecting some of the best. Several featured in the book are noted on the blog. You will be laughing out loud at the pitiful, yet funny cakes that look awful or have words misspelled or are just plain inappropriate.  This would also make a great gift for the people who have everything (as long as they have a great sense of humor). 
Half-Broke Horses: A True-Life Novel by Jeannette Walls is an interesting look at the life of the author's grandmother. Jeannette Walls wrote the story of her life with her parents in The Glass Castle which came out several years ago. Her childhood was less than ideal with parents who were reckless and unstable. This look at her mother's mother is partly fact and partly guessing. Lily Casey Smith is a resourceful woman who goes through life with gusto while getting things done. She works on her education, takes a job whenever and wherever needed, survives economic hard times and is just an amazing woman. I enjoyed this one more than The Glass Castle, but you may find either choice hard to put down.

For those moments when you just need to escape, try Whistlin Dixie in a Nor'easter by Lisa Patton.  If you can relate to life in the south, then you will be able to relate to the main character, Leelee Satterfield.  Leelee lives the good life in Memphis with husband Baker until Baker decides they need to buy a quaint little inn in Vermont.  Leelee packs up two kids and a dog to live out Baker's dream, but things are not as they appear in a glossy photograph. The inn needs serious work, the weather is not for a southern girl and Leelee learns that she will have to shed her princess background to become a woman with a backbone. Light-hearted reading for a cold winter's night.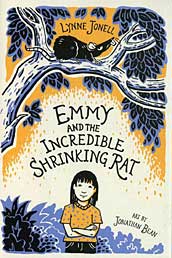 If you have an upper elementary/middle school student in your house, you might want to check out Emmy and the Incredible Shrinking Rat by Lynne Jonell. I think I enjoyed reading this as much as the intended age audience. It would make an excellent read-aloud if your family enjoys that sort of thing. Emmy is living a difficult life with her nanny, Miss Barmy, while her recently wealthy parents are off traveling around the world.
Emmy discovers that she can hear the class pet rat talking to her. The rat becomes her ally when Emmy begins to discover that Miss Barmy is up to no good. Emmy's classmate, Joe, gets pulled into the mix when the rat bites him and causes him to shrink. An assortment of interesting characters makes this book completely enjoyable. If you enjoy this one, be sure to check out the sequel, Emmy and the Home for Troubled Girls.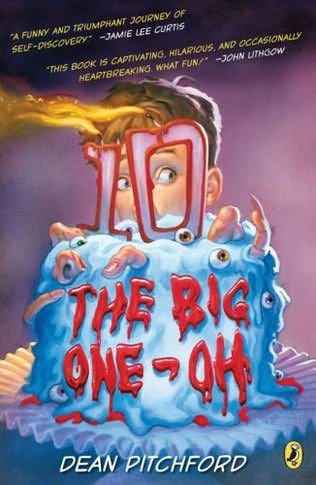 One more for the upper elementary crowd that is laugh-out-loud funny is The Big One-Oh by Dean Pitchford.  Charley is turning 10. He has never had a birthday party due to his disastrous (but very funny) event at a friend's party when he was little. This is the year for the big party.
Charley decides to go with a horror theme even though his mom is pushing for cowboys. His odd neighbor turns out to be a set designer for horror movies. Charley gets himself in deeper and deeper with bullies, mom's boyfriend, his sister, the neighbor, and pretty much his whole school as the story rolls along. You can't help rooting for Charley and you can't help but laugh at how his 10th birthday finally turns out. This is another one that would be an enjoyable read-aloud (and if you have a boy that is a reluctant reader in your house, give this one a shot). (Click here or on the book to go to The Big One-Oh website!)
Marci Tate of Fayetteville is a busy wife, mom of two, avid reader (when time allows) and Library Media Specialist at Vandergriff Elementary School.