By Marci Tate, Library Media Specialist at Vandergriff Elementary School in Fayetteville
There is snow better time to read! Grab your hot cocoa, favorite slippers and something good to read to help battle the winter blahs.
Who doesn't love looking at a cookbook for fun? The Six Sisters are actually six sisters who started a blog to stay close after they were scattered around the country.  They began sharing recipes, craft projects, and home décor ideas.  Their blog was such a hit that they now have a business from it.  The sisters have created several cookbooks, they have an email newsletter, they are on Pinterest, and they have their own website.  Each of their cookbooks is packed with full-color photographs.
Dinner Made Easy with Six Sisters' Stuff: Time-Saving Recipes for Busy Moms by Six Sisters is their latest cookbook with quick and easy meals for the family.  Categories include:  30 Minutes or Less,  5 Ingredients or Less, Pantry Essentials, Slow Cooker, Freezer Meals, One Pan One Pot, and Casseroles.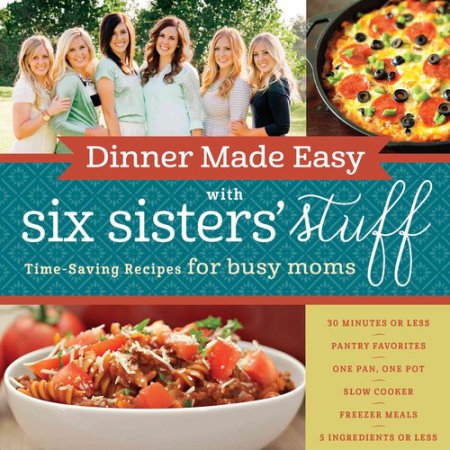 From the average gal to the fashionista, this book will give you some great tips to apply to your own wardrobe. Written by a professional costume designer, you learn tips to organize your closet, make your clothes fit better, alterations that are worth it, and shopping thrift/vintage to find the best for your wardrobe.
It would be hard to read this book and not come away with a few good tips for your own wardrobe.  How to Get Dressed:  A Costume Designer's Secrets for Making Your Clothes Look, Fit, and Feel Amazing by Alison Freer.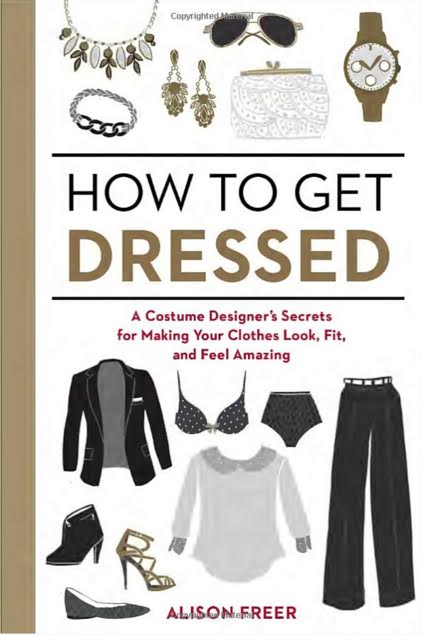 A Man Called Ove by Fredrik Backman might be the biggest word-of-mouth book out there this year. I tell everyone that they need to give it a few chapters to get into it.  I stuck with it because a friend I trust assured me I would love it.  I am so glad I kept reading, because it was a really special book.  This is one both male and female readers will equally enjoy.  Ove is a curmudgeon, the kind of man who points at people he dislikes as if they were burglars caught outside his bedroom window. He has staunch principles, strict routines, and a short fuse. People call him the bitter neighbor from hell, but must Ove be bitter just because he doesn't walk around with a smile plastered to his face all the time?  Behind the cranky exterior there is a story and a sadness. So when one November morning a chatty young couple with two chatty young daughters move in next door and accidentally flatten Ove's mailbox, it is the lead-in to a comical and heartwarming tale of unkempt cats, unexpected friendship, and the ancient art of backing up a U-Haul. All of which will change one cranky old man and a local residents' association to their very foundations.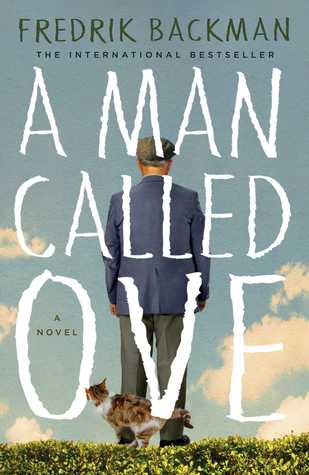 If you are in need of something easy on your winter brain, try First Comes Love by Emily Giffin.  This story is about sisters, their lives, how they relate to each other, and how they cope with a tragedy that occurs in their family.  Sisters Josie and Meredith have a complicated relationship.  Josie is the party girl and Meredith is more reserved.  Both sisters have not landed where they thought they would.  Both of them have issues. The book deals with divorce, death, forgiveness, understanding, family, friendship, and all of the things that make it easy to escape into someone else's world when you open the pages.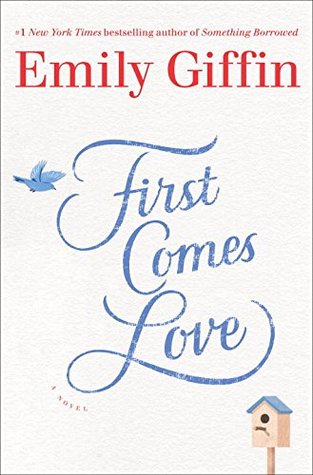 This book is written for teenage girls; however I would say any woman who was once a teen will completely enjoy this one.  If you happen to have a tween or teen daughter, this would be a great one to read together. Popular: Vintage Wisdom for a Modern Geek by Maya Van Wagenen is a memoir from a teen author who decides to do a social experiment based on an actual 1950's popularity guide by former teen model Betty Cornell.  The results are painful, funny, and inspiring as Maya tries out the advice in a current high school.  I completely enjoyed this book (and I am long past the teen years!).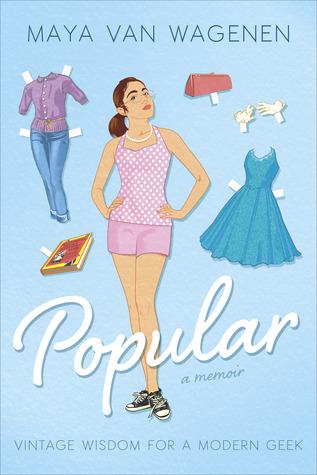 Pax by Sara Pennypacker is recommended for upper elementary and middle school ages. This book is already on several award lists and I predict it will land on plenty more.  Sensitive readers may need a parent to read it first to be able to discuss it later.  A beautiful story that will both break and heal your heart.  Pax was only a kit when his family was killed and "his boy" Peter rescued him from abandonment and certain death. Now the war front approaches, and when Peter's father enlists, Peter has to move in with his grandpa. Far worse than being forced to leave home is the fact that Pax can't go. Peter listens to his stern father—as he usually does—and throws Pax's favorite toy soldier into the woods. When the fox runs to retrieve it, Peter and his dad get back in the car and leave him there—alone. But before Peter makes it through even one night under his grandfather's roof, regret and duty spur him to action; he packs for a trek to get his best friend back and sneaks into the night. This is the story of Peter, Pax, and their independent struggles to return to one another against all odds. Told from the alternating viewpoints of Peter and Pax.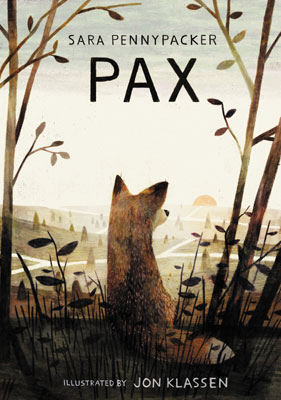 If you are looking for reading suggestions for your elementary age student, here are the top books currently circulating in my school library:
Diary of a Wimpy Kid series, Bad Kitty series, Pete the Cat series, Minecraft guides, Weird by True series, and Guinness World Records.
Marci Tate of Fayetteville is a busy wife, mom of two, avid reader (when time allows) and Library Media Specialist at Vandergriff Elementary School.