Most women are good about "doing our homework." If we're having a tough time with something, we find help, often in the form of parenting books recommended by our fellow moms. So we thought we'd ask a few of the smart mamas who read nwaMotherlode to suggest some parenting books they've read and found especially helpful. Hope one or more of these books helps you out, too. Click on the photo of each book to get more info or purchase it online at Amazon.
If we've missed mentioning one of your favorites, please click the word  "comment" below and let us know what it is.
Healthy Sleep Habits, Healthy Child, by Marc Weissbluth
"This was the book that finally helped me get a handle on my firstborn's sleep problems. The author helped me understand how to take advantage of those times when a baby gets sleepy on his own. It was a real lifesaver for me at a time when I was so desperate and sleep-deprived. I used the methods with my second and third kids and had far fewer sleep issues." ~ Gwen Rockwood

The Girlfriends Guide to Pregnancy, by Vicki Iovine.
"I loved this book because while it is hilarious it is also SO true! She talks about all of the "taboo" things that happen to your body during pregnancy and reassures you that all of that weird stuff happening to your body is totally normal!" ~ Molly Bender Morgan
Bringing up Girls, by Dr. James Dobson

"Dr. James Dobson's latest book, Bringing Up Girls, gives parents invaluable insights on our daughters' formative years and how to manage the environmental influences that surround them. Dobson immersed himself into writing this book for over three years and his dedication shows in every written page. He writes about peer pressure, pop culture, dating and numerous other topics that he then intermingles with real life accounts and the latest research. It's a must-read for those mothers looking to help their daughters navigate and prepare for life's journey." ~ Amie Throndson

"Babywise" book series (8 books total), by Gary Ezzo, M.A., and Robert Bucknam, M.D.
"I have a favorite parenting book series. The authors are Gary Ezzo, M.A. and Robert Bucknam, M.D. and the books start with "Babywise" and go all the way through "Teenwise."  There are 8 books in the series.  The best thing about these books is that they're scripturally-based parenting books. They are very practical and consistent. The "Babywise" one helped me get all three of my sons to sleep through the night by 9 weeks. Each book has very practical, common sense advice for parents who want to raise their children according to the Bible, but in today's world. These books are excellent" ~ Lindy Kern
The Blessing of a Skinned Knee: Using Jewish Teachings to Raise Self-Reliant Children, by Wendy Mogel

"My favorite – well, ONE of my favorites – is "The Blessing Of A Skinned Knee" by Wendy Mogel. Although I am not Jewish, I try to read this book yearly. The most important assurance I've gleaned from it? "Sometimes good enough is good enough!" Your child doesn't have to be an overachiever in every area – a bit of wisdom that has been forgotten in this era of high-pressure, 'have-'em-ready-for-a-career-by-age-8′ parenting!"  ~ Rebecca Golden Janes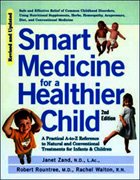 Smart Medicine for a Healthier Child, by Janet Zand
"I still use this one …for the oldest, the youngest and sometimes myself." ~ Wendy Finn
And here are a few more titles mom Emily Jacks suggested:
I'm Pregnant! A week-by-week guide from conception to birth, by Lesley Regan
Ina May's Guide to Childbirth, by Ina May Gaskin
The Thinking Woman's Guide to a Better Birth, by Henci Goer