By Laurie Marshall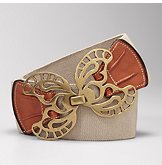 I'm no expert at this, so I hope you haven't made that assumption. If you've been reading my posts for a while you probably already have this figured out… I'm certainly no Jillian Michaels. Nor do I want to be, actually. I'm okay with having hips – cuts down on the need for belts.
That said, I am still very keen on being able to buy a belt in a smaller size should I require one. This endeavor to write about getting healthy has definitely been a learning experience, if not actually a shortcut to weight loss. I've learned that reading labels is vital to keeping "bad" stuff out of my shopping cart. I've learned that there is always a fitness or diet choice that's better than the rest – even if it's not the ideal one. I've also learned that I'm way too easy on myself when it comes to making time to exercise. At least I'm able to be honest, right??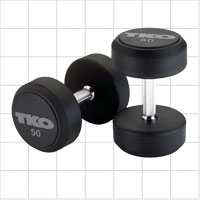 So, I was considering putting some money aside to hire a trainer to help me get a fitness plan in place. I checked out the cost of a personal trainer, and decided it isn't much when compared to the benefits I'll gain by being healthier for the rest of my life. I decided that I could pay for a few sessions and then take it from there once I got the hang of the proper way to use the equipment and such.
But then, I learned that good things come to those who wait. (Or those who procrastinate… call it what you will.) Serendipity came to me in the form of a note on Twitter about the SummerFit program at the University of Arkansas. It lasts for eight weeks, and provides participants with two one-hour sessions each week with a trainer.
I'm no math whiz, but I can smell a bargain!! Sixteen sessions with a trainer for only $100.00!? When compared with the cost of trainers at one Fayetteville club, that's an $860.00 difference!! I was on the phone before you can say high fructose corn syrup. I am taking the pre-tests this week and can't wait to get started! [Editor's note: All 12 spots have already been taken for SummerFit]
Rest assured that I will be passing along all of the info I get in my sessions to you all in future blog posts. I'm also going to start walking in the evening. Now, I realize I've said that before, but this time my incentive is different. My daughter is expecting my first grandchild around the first of August, and needs to be getting some exercise in the meantime… so I'm going to do it for her. I'll just be the lucky recipient of some positive side-effects of my altruism. I love it when a plan comes together – even despite my failure to make one.
Look for Laurie's fitness tips and updates on her personal health-focused journey every other Friday on nwaMotherlode in Mom Blogs. Send questions or input to her at mamas@nwaMotherlode.com. Or click on the comment button below and share your thoughts right now! To see previous installments of Getting Healthy for Good, click HERE.