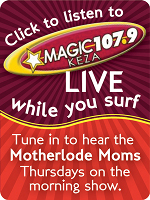 We expect to be on 107.9's Magic in the Morning around 8-ish Thursday morning and we're talking about how wives and husbands go about splitting household chores. A fun topic, no?
Click here or on the ad on the right to listen to Magic in the Morning on 107.9.
We'd love to hear your thoughts about how you and your husband decide who does what around the house. Call in and tell Guy and Jennifer whether you split your household chores and which one you'd pass off to someone — anyone — else if you could.
Do you hate to clean the toilets, so your honey does the honors? Do you love mowing the lawn so you take that job off his hands? Does he do the grocery run every week? What about childcare duties? We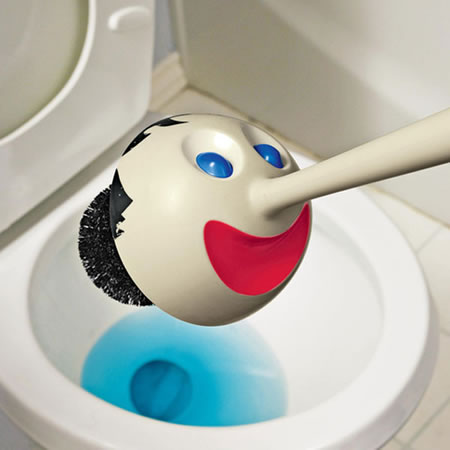 hate it when dads say they're "babysitting" their own kids. Ugh. And are you good about delegating some chores to your spouse, or do you tend to suffer in silence or "play the martyr"?
(Yes, that really is a Pinnochio toilet brush you see pictured on the right, which just goes to show you can find just about anything online.)
We know it's hard not to "keep score" of who's doing what or get resentful when your household "to do" list is a mile longer than his. So how do you get your sweetie to pitch in a little more? If you have good suggestions, post them below so the rest of us can learn a thing or two. 🙂
We read a study recently about how divorce rates are lower in families where the husbands help with shopping, childcare and housework. Granted, it was a study of British families, but we gotta think it makes good sense here, too.
You can also post a comment on the Magic in the Morning Facebook page. Click here to go there right now.