We all know that some subjects are tough to explain to little kids with lots of questions or fears. So I was happy when I spotted a certain page in the Fall 2009 edition of Real Simple magazine's special issue on family. This page suggested children's books for specific topics. I wanted to pass some of the suggestions along to you, in case you or someone you know is in need of a children's book that will help kids and parents deal with certai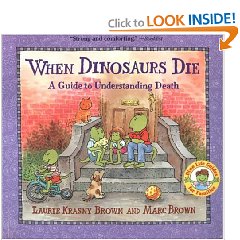 n situations.
When Dinosaurs Die: A Guide to Understanding Death, by Laurie Krasny Brown and Marc Brown
Good for: Explaining why someone dies, the rituals that might take place, and pretty much everything else there is to know about death.
Cost: $8

Sam Is Not a Loser, by Thierry Robberecht
Good for: Teaching sportsmanship in different game situations and showing kids that playing and not winning is more fun than never playing at all.
Cost: $12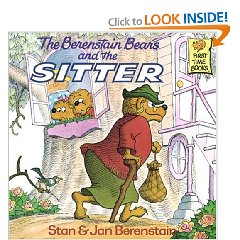 The Berenstain Bears and the Sitter, by Stan and Jan Berenstain
Good for: Revealing just how much fun a night with a new babysitter can be, even if she seems really scary at first.
Cost: $4
We've linked each book jacket to the page on Amazon.com where you can go to get more info, read reviews by parents or order the book.
Click HERE to visit the Real Simple magazine website for more info on family-related topics.