Note from the mamas: Paulette Pixley and Gretchen Shriver were the lucky mamas who won this giveaway. Congratulations, ladies!
Two giveaways are on the homepage today (scroll down to see the second one) so it's a big day, mamas!  And this is a BIG concert for Northwest Arkansas — Colbie Caillat and Gavin DeGraw live at the Arkansas Music Pavilion on June 17th at 7:30 p.m.! We'll pick TWO names out of the online hat and each of those winning mamas will get TWO tickets each plus a dinner gift card to the always-delicious Mojito's Mexican Grill in Fayetteville.
As you may know, Walton Arts Center owns the Arkansas Music Pavilion (AMP) and they are bringing some amazing musicians to Northwest Arkansas this spring and summer. We're big fans of both Colbie Caillat and Gavin DeGraw and have been known to crank up the volume in the old minivan when one of their songs comes on the radio. These two singer-songwriters have teamed up for a summer tour which also features special guest Andy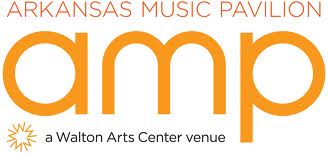 Grammer as the opening act. (He's awesome, too! Check him out on YouTube by clicking here.)
Some of Colbie Caillat's biggest hits include: (Click each title to hear the song.)
Colbie Caillat burst onto the scene in 2007 with her first album, "Coco" which debuted at No. 5 and raced past the multi-platinum barrier. Her first single, "Bubbly," was such a huge hit that it has become one of the best-selling digital tracks of all time. Billboard magazine called Colbie the "Breakthrough Artist of the Year." Her next album, appropriately titled Breakthrough, earned two Grammy nominations. That same year, she won two Grammys for her collaborations with Jason Mraz (the song "Lucky") and with Taylor Swift (the song "Breathe"). Her newest album it titled "All of You".
Here's one of our favorites from Colbie Caillat. It's such a happy song. Hit the play arrow and prepare to sing and dance.
Gavin DeGraw hit it big in 2003 with his first album called Chariot, which sold more than a million copies and went platinum. His self-titled second album debuted at No. 2 on the digital sales chart and No. 7 on Billboard's Top 200 chart. His newest album, titled Sweeter, experiments with new sounds and features collaborations with some of the music industry's most talented producers.
Some of Gavin DeGraw's biggest hits include:
We LOVE this song, Chariot, from Gavin DeGraw. If you don't recognize the title, you'll definitely recognize the song so click the play arrow below.
ABOUT THE FOOD: As if the awesome concert tickets weren't enough, we're also including a dinner gift card to Mojito's Mexican Grill on Joyce Boulevard in Fayetteville, which is just a short drive from the concert venue. Mojito's is, of course,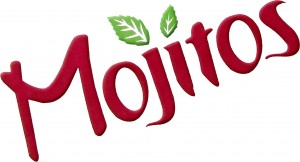 famous for the drink for which they are named and also for the amazing food. (Did you know they have TEN different Mojito flavors to choose from? Yum.) The Mojito's menu also includes favorites like guacamole made fresh at your table, the famous (and enormous) Razorback burrito and their signature dessert — flaming strawberries.
HOW TO ENTER: To throw your name in the hat for the concert tickets and dinner gift card, click the orange comment button below and tell us what your favorite Colbie Caillat or Gavin DeGraw song (or song lyric) is.
You can also enter the giveaway by answering the question in an email sent to giveaways@nwaMotherlode.com.
HOW TO INCREASE YOUR ODDS: It's so EASY to increase your chances of winning. All you do is send an email to your friends/family about this ticket giveaway and be sure to put giveaways@nwaMotherlode.com in the CC line of your email. We'll give you an extra chance to win for each person you tell.
HOW TO GUARANTEE YOU GET TICKETS: If you don't want to leave your concert tickets in the hands of lady luck, you should go ahead and reserve them by clicking HERE or by calling the Walton Arts Center Box Office at 479-443-5600. Tell them the mamas from Motherlode sent ya.