Happy Monday, mamas! Welcome to the middle of March. St. Patrick's Day is coming up on Friday, so we're celebrating the Irish with this week's recipe, which we found on the Harps website. It sounds SO good. Most kids love bananas and pudding, and there are only two tablespoons of Irish whiskey in this one so we think it's pretty tame. 😉 Hope you enjoy it!
Click HERE to get a printer-friendly version of this recipe.
Bread and Butter Pudding with Irish Whiskey Cream Sauce

Ingredients
Cooking spray
1/4 cup golden raisins
1/2 cup hot water
4 tablespoons butter (at room temperature)
10 slices white bread
1 cup milk
1 cup heavy cream
3/4 cup granulated sugar
1/2 teaspoon ground cinammon
1/8 teaspoon ground nutmeg
2 teaspoons vanilla extract
3 eggs beaten
Hot water
Whiskey sauce ingredients:
1 3/4 cups heavy cream
2 tablespoons granulated sugar
2 egg yolks
2 tablespoons Irish whiskey
Directions
Preheat oven to 350 degrees F.
Spray an 8- inch square baking dish with cooking spray. In a small bowl, cover raisins with hot water and soak for 10 minutes.
Butter the bread, remove crusts and cut each slice in half diagonally. Arrange half of the bread, buttered side up, in the prepared pan. Drain the raisins and sprinkle over bread. Arrange remaining bread over the raisins.
Stir milk, 1 cup cream, granulated sugar, cinnamon and nutmeg in medium saucepan over medium heat until mixture begins to boil, 5 to 7 minutes; stirring constantly. Remove from heat and whisk in vanilla extract and beaten eggs. Pour custard over bread, cover with aluminum foil and let sit for 10 minutes before placing in the oven.
Place covered dish in a 13 x 9- inch baking pan. Place the pan in the oven and pour enough hot water into pan to come 2/3 up the sides of the baking dish. Bake until custard is set, 50 to 55 minutes. Remove the foil covered pudding from the oven leaving the water-filled pan to cool inside the oven before removing.
Whiskey Sauce:
Stir 1 3/4 cups cream in a small heavy saucepan over medium heat until liquid just begins to boil. Remove from heat.
Whisk 2 tbsp granulated sugar and egg yolks in a small bowl until light and fluffy. Whisk egg mixture into cream. Place pan over low heat and stir constantly until sauce thickens, about 10 minutes. Stir in whiskey. Spoon warm sauce over each serving of pudding.
For more meal inspiration, click here to check out the HUGE collection of recipes on the Harps website. You can register (for free) on the site and save all your favorites (or share one with a friend) by clicking one button. It's super easy to search for ingredients, and we love how organized the recipe collection is. While you're there, sign up to use the Harps Digital Coupon program. (No more forgetting your paper coupons at home!) Just enter your phone number at checkout and your coupons will be applied to the total. It's so easy, and it's one more reason we love shopping at Harps.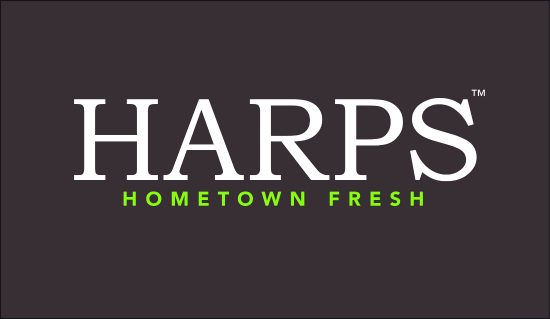 Save
Save
Save
Save
Save
Save
Save
Save
Save
Save
Save
Save
Save
Save
Save
Save
Save
Save
Save
Save
Save
Save
Save
Save
Save
Save
Save
Save
Save
Save
Save
Save
Save
Save
Save
Save
Save
Save
Save
Save
Save
Save
Save
Save
Save
Save
Save
Save
Save
Save
Save
Save
Save
Save