It's getting close to Christmas! The weather may be a bit milder this weekend and we have some great options for family fun in Northwest Arkansas! You can also check out our 2017 Northwest Arkansas Holiday Events Guide for more fun events this weekend.
Slime Time Mini-Camp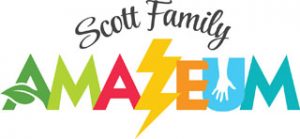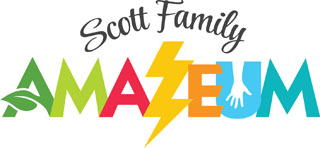 One slime, two slime . . . red slime, blue slime! Maybe green slime, too. You need some time for yourself during the holidays so let your kids get icky sticky exploring the fascinating world of polymers. Sign them up for a day of experimenting with all sorts of slimy, gooey creations.
Date: Saturday, December 16
Time: 9 a.m. to 3 p.m.
Location: Amazeum
More info (and to register): Click here
All Wrapped Up
Santa, face painting, kids table, shopping with over 45 vendors and gift wrapping. Teaming up with The D.E.B. Project, a non profit organization who helps kids who are less fortunate, there will also be a toy drive (bring a unwrapped toy please).
Date: Saturday, December 16
Time: 10 a.m. to 4 p.m.
Location: John Q Hammons Convention Center
More info: Click here
River Rose and the Magical Christmas Storytime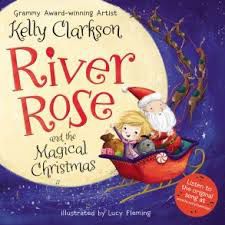 It's Christmas Eve and River Rose wants to stay up all night to hand-deliver a note to Santa, but she and her dog fall asleep only to find they've been swept off on another magical adventure. Activities to follow.
Date: Saturday, December 16
Time: 11 a.m.
Location: Barnes and Noble, Rogers
More info: Click here
Cookie Decorating with Bentonville Baking Co.
Come out and decorate Christmas cookies. Bentonville Baking Company will be on-site with freshly baked cookies and all the toppings a kid could desire. The cost is $10 per person and includes 3 cookies and a small hot chocolate with delicious house-made whip! Tickets can be purchased in-store now.
Date: Saturday, December 16
Time: 1 p.m. – 3 p.m.
Location: Boulder Coffee, Rogers
More info: Click here
Free Ornament Painting and Pics with Santa
Drop by James+James on Saturday, December 16th, anytime between 1pm-3pm to paint an ornament and grab a picture with Santa. Drinks and snacks will also be provided. A fun project and great keepsake. This event is free and all ornaments/supplies will be provided.
Date: Saturday, December 16
Time: 1-3 p.m.
Location: James + James, 4217 S. Thompson, Springdale
More info: Click here
La Gran Posada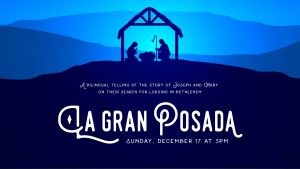 This Downtown Springdale event offers Northwest Arkansas neighbors an opportunity to participate in a unique and culturally meaningful holiday tradition. With over 200 in attendance last year, La Gran Posada is a bilingual telling of the traditional Las Posadas story of Joseph and Mary on their search for lodging in Bethlehem.
Date: Sunday, December 17
Time: 5 p.m. – 8 p.m.
Location: Shiloh Square, Downtown Springdale
More info: Click here
---
The 5 events above offer some great options for the family, but if you have a sitter this weekend — and you're in need of a date night or a Girls' Night Out — our Friday 5 sponsor, Black Apple Crossing, always has a fun line-up of events during the week and on weekends.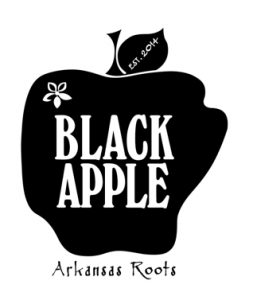 This weekend you can hear Jamie Lou & The Hullabaloo (Friday night, Dec. 15 at 8 p.m.) and  Terra Nova Kings (Saturday night, Dec. 16 at 8 p.m.). They also have Taco Tuesdays, trivia nights and book club events during the week! BAX has a new event every Thursday called Sip & Stretch Cider and Yoga Night starting at 7:30pm. 
Black Apple Crossing is the state's first cidery. It's located in downtown Springdale off Emma Avenue just past mile marker 13. Black Apple Crossing has produced naturally gluten-free hard apple cider with no added sulfites or other preservatives since July 2015. Click here to visit the Black Apple Crossing website.
Last weekend they released their latest cider, Shadow Queen, an oak-aged Imperial peach cider suffused with a hint of vanilla for the holidays.