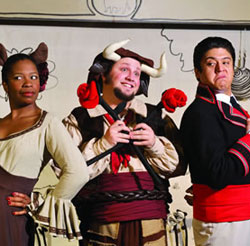 One of my favorite things to do is take my preschooler to the Walton Arts Center. Her eyes light up even before the curtains open on that big stage, and she gets so excited about what we might see that she can hardly stand the anticipation. If you have a little theater lover or would like to introduce your preschooler or elementary-aged kiddo to the magic of the theater, we've got a pair of tickets that will help you do it. We're sending one mom and her lucky kid to see Ferdinand the Bull at the Walton Arts Center on Sunday, January 30th at 2 p.m.
This is no ordinary kids' show because Ferdinand is certainly no ordinary bull. In fact, this bull is so special that his story has been told for 50 years. The performance is based on the classic children's story by the same name, written by Munfro Leaf. It's about a bull named Ferdinand who's a little different than the other bulls. He doesn't want to charge through life, snorting and fighting. This mellow bull prefers to sit under a shade tree smelling the flowers.
But one day he accidentally sits on a bumblebee which triggers such a big reaction that he gets noticed by some men who think he'd be a good animal to send to the famous bull-fighting ring in Madrid. Have no fear, however, because this story has one of the best happy endings in all of children's literature. Perfect for little ones on up through age 8 or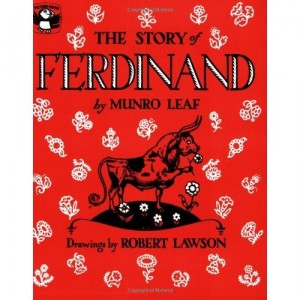 for anyone who loved the Ferdinand story as a child.
HOW TO ENTER: To throw your name in the online hat for the drawing, simply click the orange comment button below and tell us what you like to do to mellow out or "stop and smell the flowers" with your kids. (My kids and I like to declare "pajama day" and lay around the house watching movies and playing board games!) You may also e-mail your entry to us at giveaways@nwaMotherlode.com.
INCREASE YOUR ODDS: As always, if you email your friends about this show, you'll earn extra chances to win for every friend you tell. Just be sure to put our address on the CC line of your email so we can give you proper credit.
To order tickets to see Ferdinand the Bull this weekend, click HERE or call the Walton Arts Center box office at 479-443-5600. See you there!